Have you set up your giant lawn spiderweb?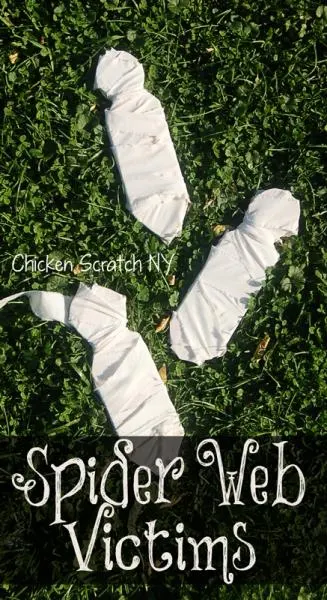 If not there is still time, we just put ours up last night. This year I moved the web to a tree on the side of the house closer to the wooded area. I leave for work at 6 am and I was constantly giving myself panic attacks seeing the spider web. I've also decided to go in a different direction with the entry way this year but that's for another day. *This post contains affiliate links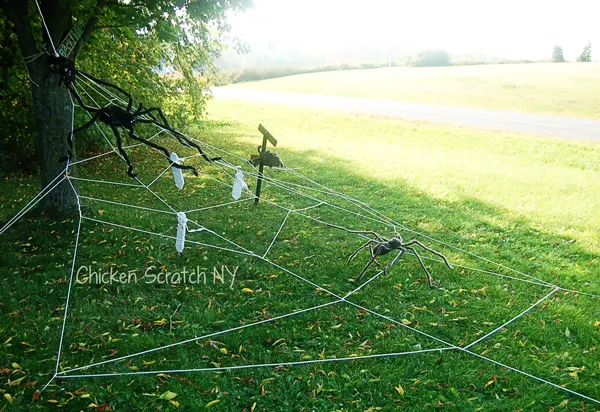 I decided that our poor spiders looked hungry and needed a few 'snacks' on their web to hold them over until the trick-or-treaters arrive.
Supplies:
1*3 wood scrap
2 inch wide white width-of-fabric strips (figure 3 per body)
Sharpie
Jigsaw – I can't find the exact one I have on Amazon but this is similar: SKIL Jig Saw
Sand paper
Instructions:
Draw the outline of your victim on the wood, sort of a V-shaped bottom, a rounded head and shoulders

Cut it out with the jigsaw. Protect your eyes, don't cut your fingers off, you know the drill. This is a great project if your jigsaw skills aren't that great, you could even get away with just cutting 2 v notches for the neck.
Sand down any rough edges
Tie on end of fabric around the neck and wrap it around the wood form
Combine fabric strips by cutting a small slit in each near the edge of the fabric, pull one piece of fabric through the other and then pull the tail though the slit in the same piece of fabric like in this video. Or just knot them together
Tie the strips off around the neck when you're done. Had I been able to find my stapler I would have used that to secure the fabric in a few places

Take another strip of fabric and tie it around the neck of the mummy towards on end, tie the other end to the web so the body swings in the breeze.
You may also enjoy: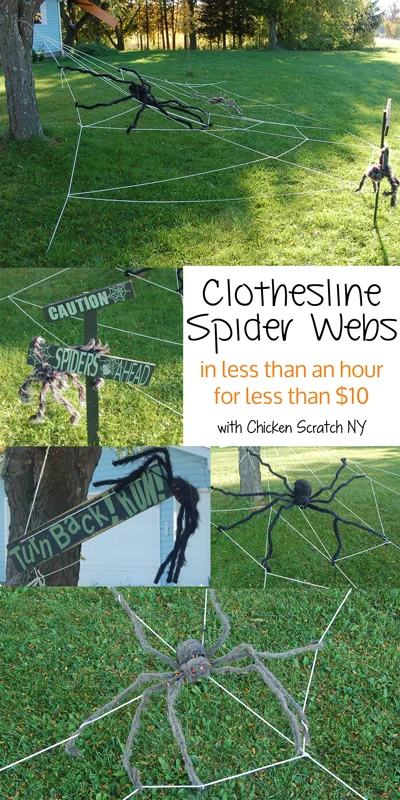 Or check out my Halloween Page for all my spooktastic DIYs