You can't celebrate fall without at least a dozen pumpkin treats. Lucky for you that's what I've collected for you today. I've rounded up 12 seasonal pumpkin cakes and breads. I even snuck in a brownie recipe at the end, it had 'Double Chocolate' in the title, what else was I supposed to do?

Don't forget to pin the collage at the top so you know where to find all these awesome recipes in one place!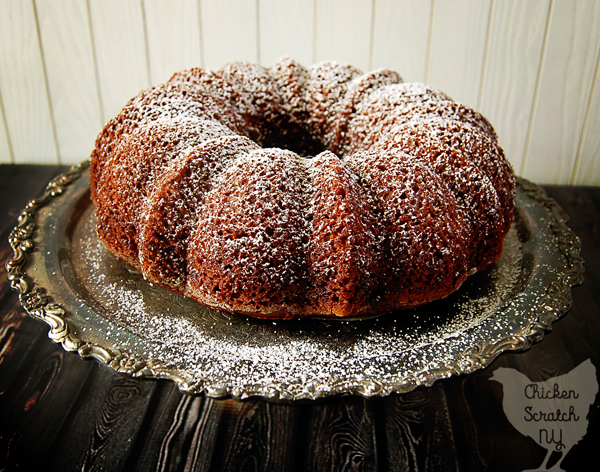 Pumpkin Gingerbread by Chicken Scratch NY – The best gingerbread you'll ever have 😉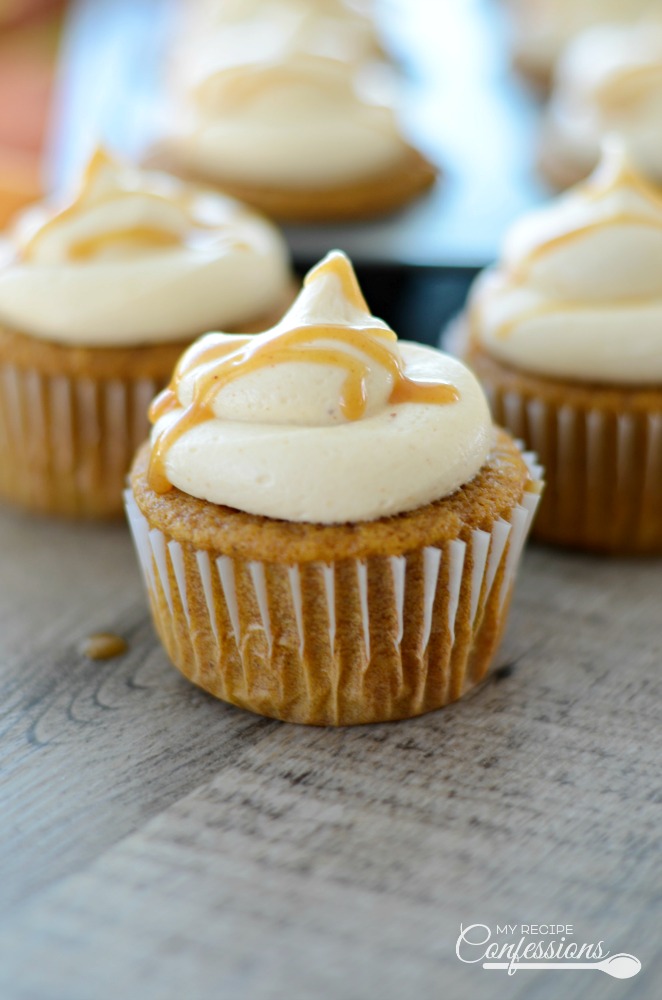 Brown Butter Pumpkin Cupcakes by My Recipe Confessions – Brown butter is always good, even better when you pair it with pumpkin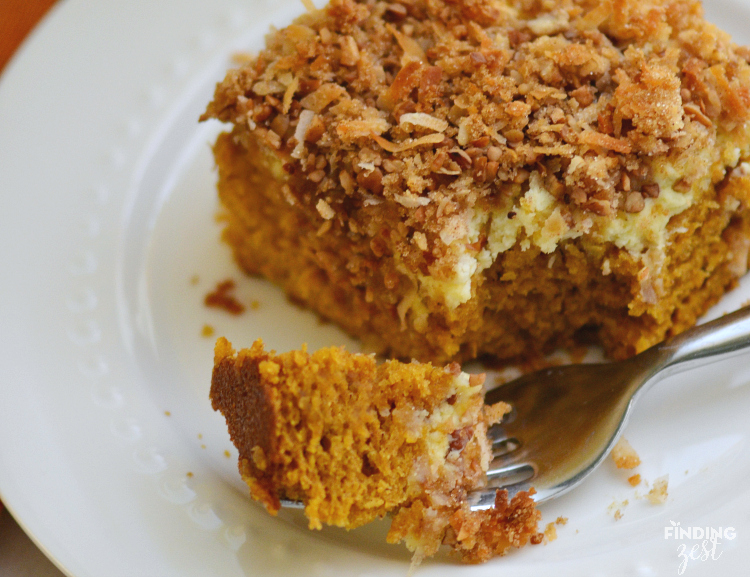 Pumpkin Cream Cheese Coffee Cake by Finding Zest – Kid friendly, this recipe will get your little ones helping in the kitchen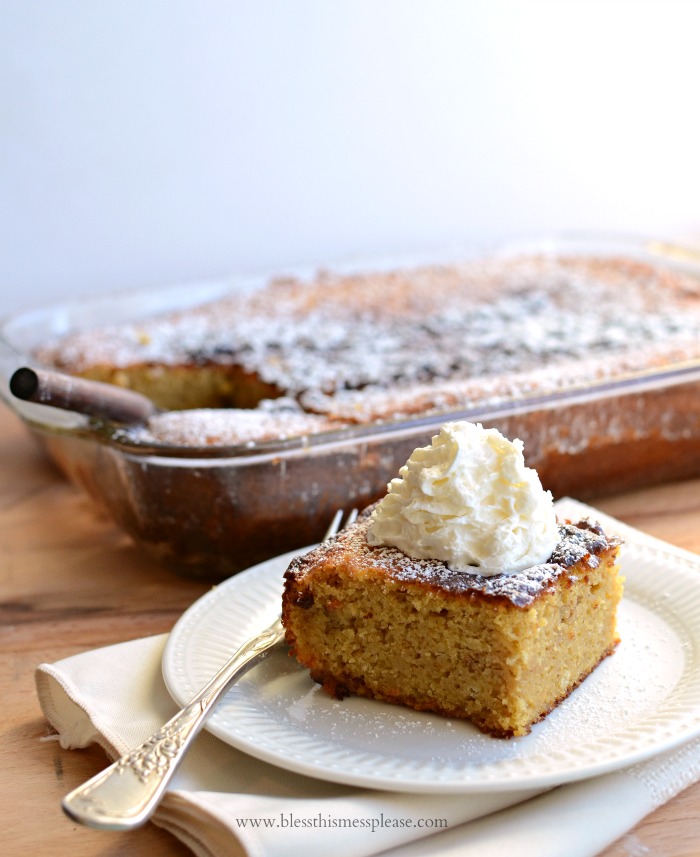 Extra Thick Pumpkin Cake by Bless This Mess – Nothing like a giant slice of pumpkin cake topped with fresh whipped cream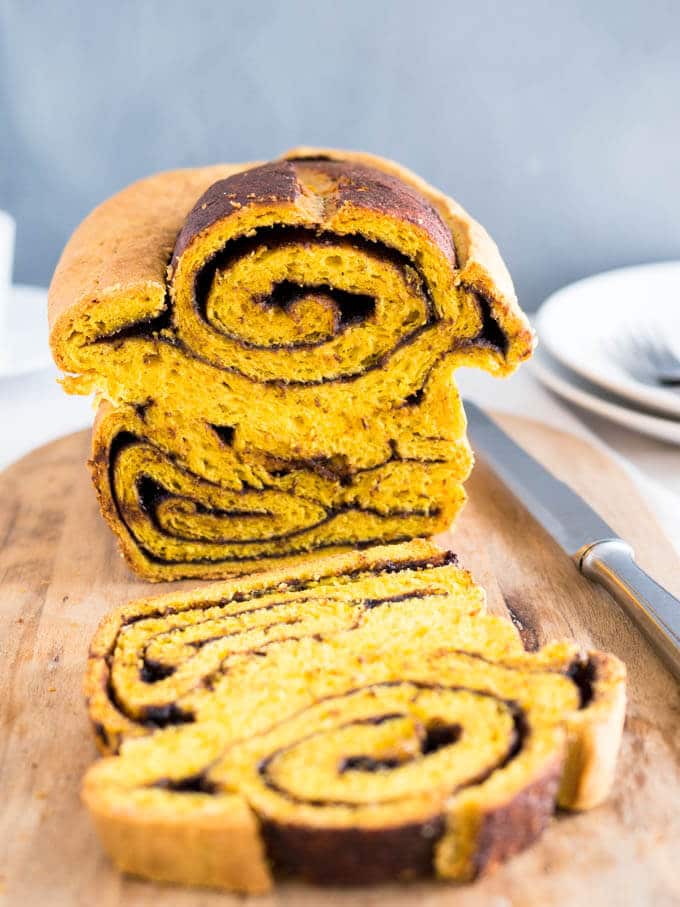 Nutella Swirl Pumpkin Bread by Plated Cravings – You can't go wrong with Nutella, and check out that sexy swirl!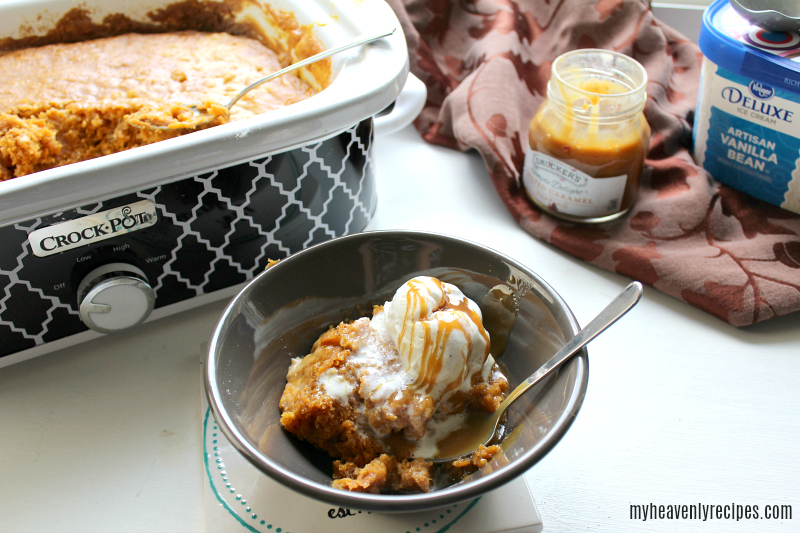 Crock Pot Pumpkin Dump Cake by My Heavenly Recipes – I gotta give it up to the amazing ladies making lazy recipes like this possibe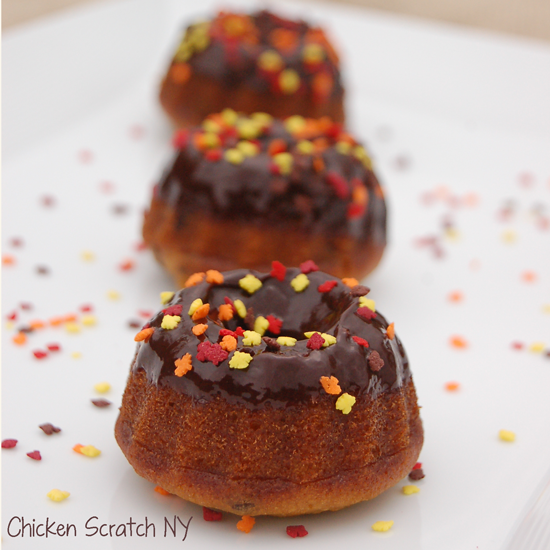 Pumpkin Chocolate Chip Bundt Cakes by Chicken Scratch NY – There's a reason it's a family favorite! Cook it in a regular bunt pan if you aren't feeling the minis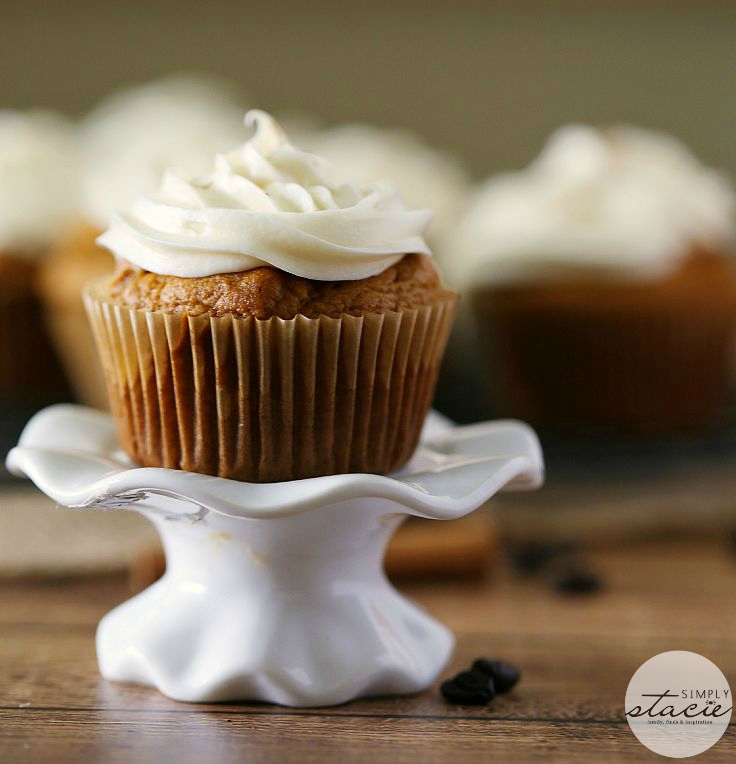 Pumpkin Spice Latte Cupcakes by Simply Stacie – PSL for life! Pumpkin spice and coffee are really meant to be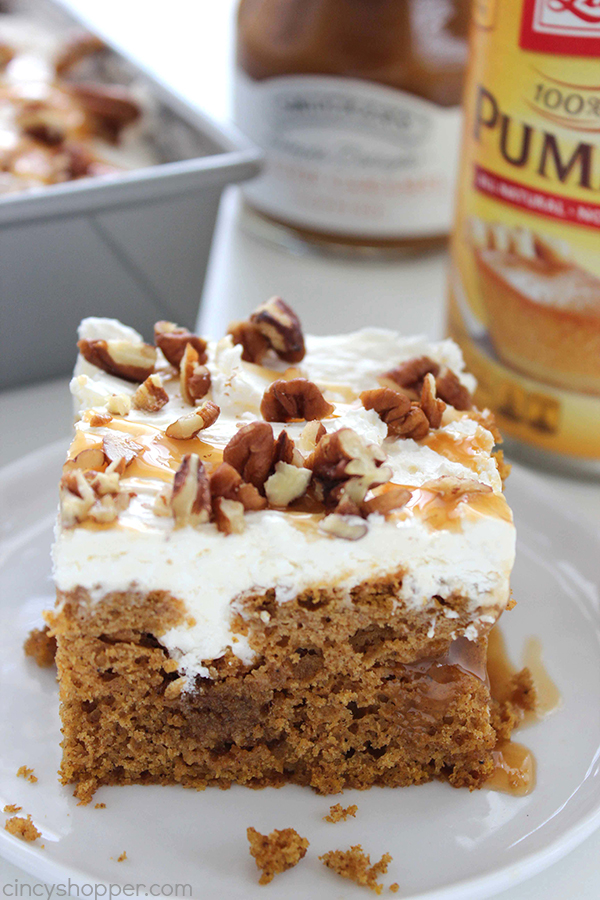 Pumpkin Caramel Poke Cake by Cincy Shopper – Carmel and pumpkin are certainly a delightful combination, you can try it out yourself with this poke cake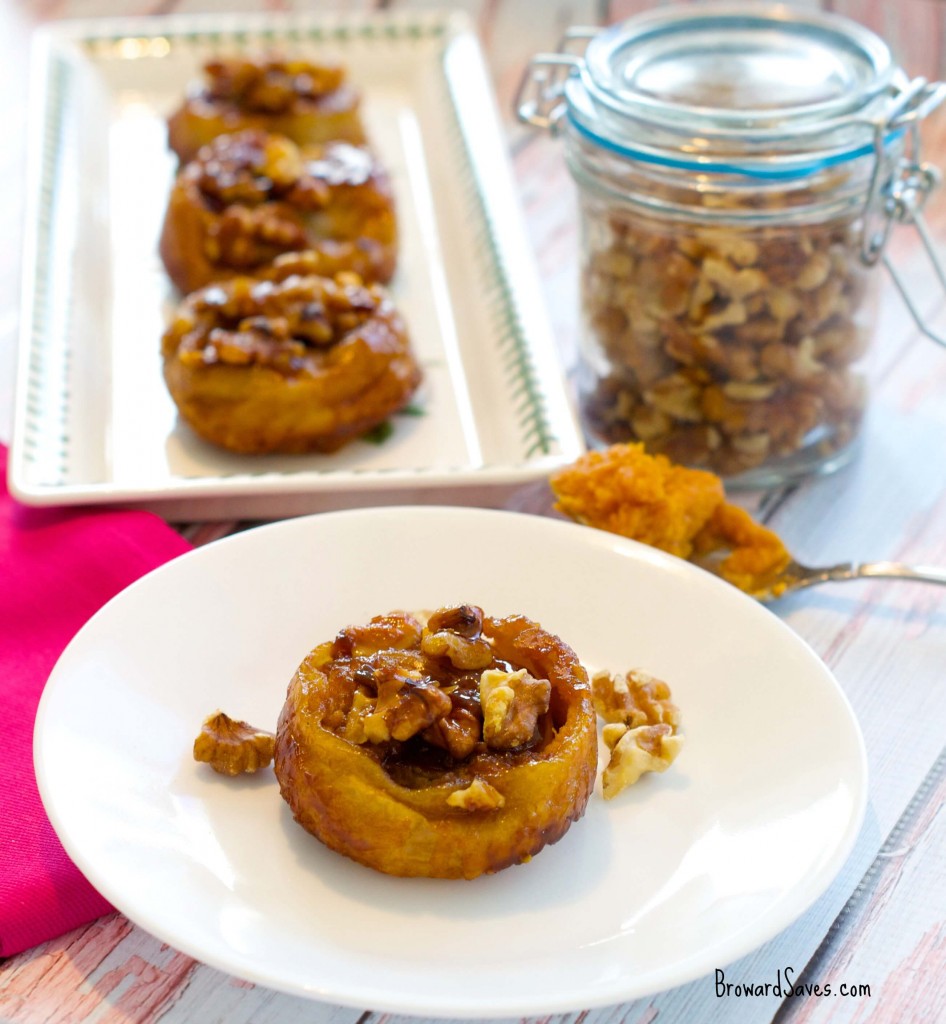 Pumpkin Walnut Sticky Buns by Living Sweet Moments – I have to say this must be the best way to eat pumpkin for breakfast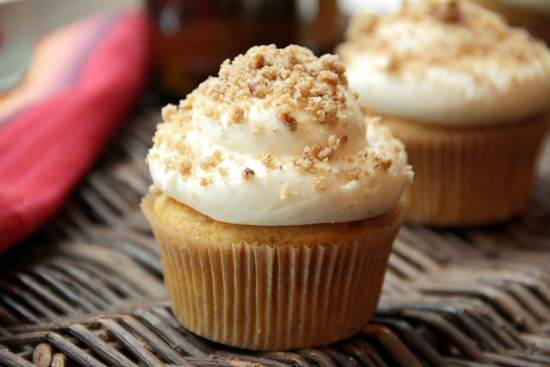 Pumpkin Ale Cupcakes by Snappy Gourmet – Another great pairing of pumpkin and beer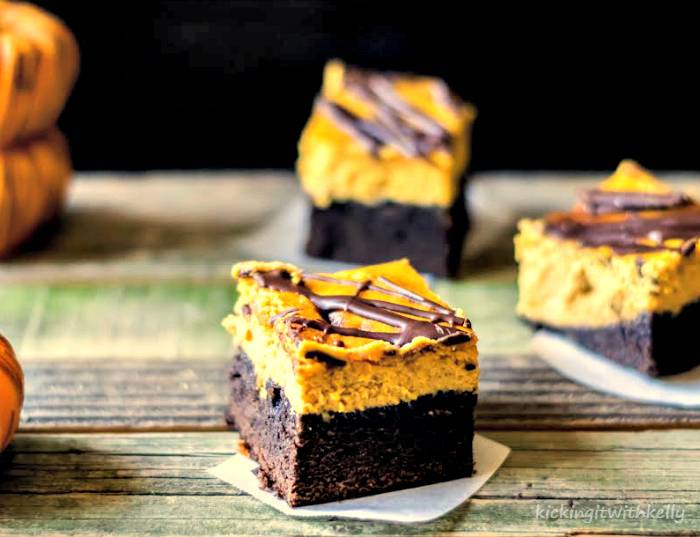 Double Chocolate Chip Pumpkin Cheesecake Brownies by Kicking it with Kelly – So maybe it's not a cake or sweet bread but I'm letting it in on a technicality because I really want to eat it
If you're still in need of more pumpkin check out my Pumpkin Recipes board on Pinterest and don't forget to follow me on Facebook so you don't miss out on anything new!
Need more pumpkin?