I've been told I'm hard to buy gifts for. As a card carrying member of the Crazy Chicken Lady club I can say that's not true. You can walk into any store and buy something with a chicken on it and I'm happy.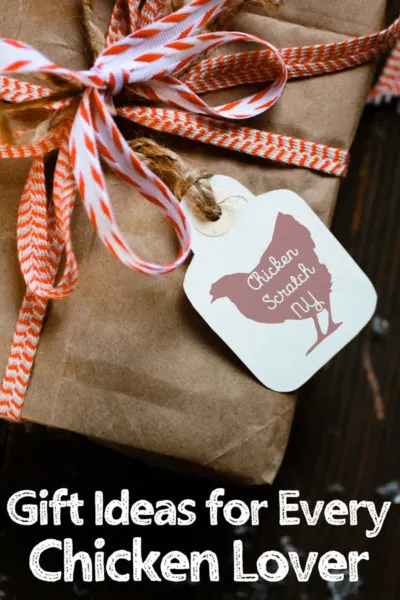 But sometimes you just need more guidance, and you don't want to leave your house. Online shopping exists for the lazy shopping averse, I'm in that club too by the way. If you have a chicken lover on your gift list this year I've got you covered.
I hope you've found the perfect gift for the crazy chicken lady or man in your life! If you're my mom or boyfriend I wear a size 11 shoe and an XL tshirt 😉
Don't forget to PIN this for later shopping missions!
For more great gift ideas: