Every winter I look forward to the chicken catalogs. I love flipping through, looking at the pictures, reading the descriptions and figuring out what I'd get if I had infinite money and space. Sadly I find both of those things in short supply so I have to cut back on my list.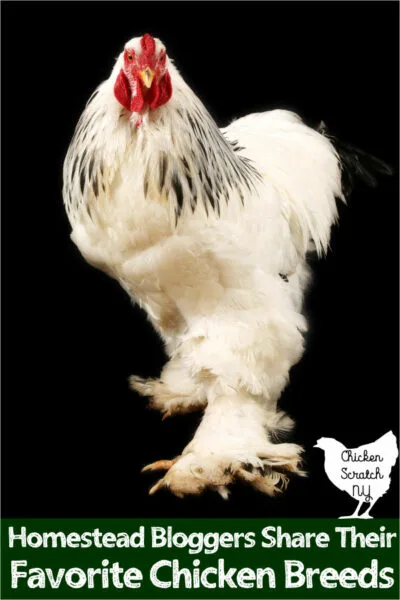 If you've ever found yourself in the same position you know my pain. I know how confusing it can be to settle on one, or a few chicken breeds so I asked a few of my blogger buddies what their number one chicken pick would be and why.
All of my chicken experience is based on living in New York where we have long, dark winters and humid wet summers. So I know a lot about raising chickens in those conditions but I can't help you out so much if you live in the dessert.
I thought it would be good to get some more perspectives out there for you so I hope you enjoy my guests and don't forget to check out their sites for more information.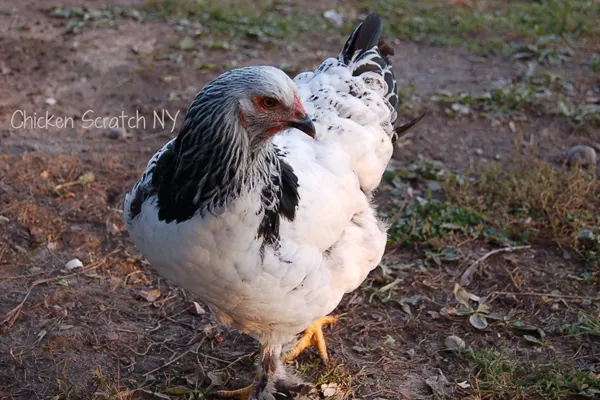 Just for fun we'll start with my favorite. I absolutely adore my Brahmas. They're a heavy breed and they do fantastically through our harsh winters, they're SO FLUFFY and they have small combs so frostbite isn't much of a concern.
My 'main man' is a large Brahma and judging from the fact that all the chicks we hatch out are at least 1/2 Brahma (despite there being multiple Orpington roosters) he's doing his job. They're all very friendly and curious, even my rooster is a sweetie pie.
I have a very mixed flock of Brahmas, Easter Eggers, Silkies, Wyandottes, Appenzeller Spitzhaubens, Speckles Sussex, Cochins, you get the idea, lots of fluffs! I like having a variety of egg colors, chicken colors and different personalities.
But my heart still belongs to my giant Brahma ladies.
The first guest also has the Brahma bug, but on a smaller scale: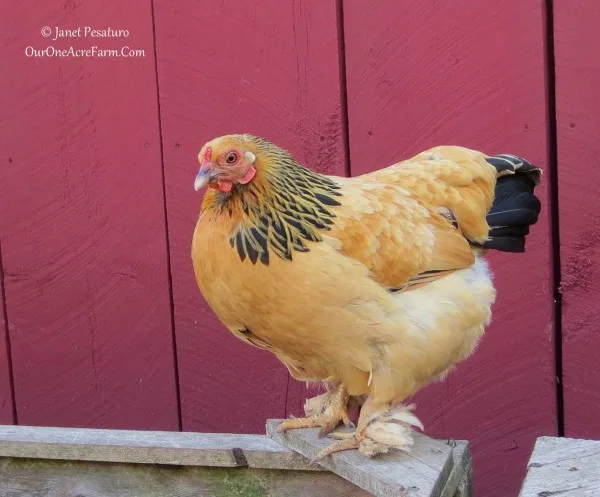 "I like to keep a variety of breeds, with no more than 5 of any one breed, to be sure I can recognize each individual bird. But one breed that I will always have in my flock is the bantam buff Brahma.
Their beauty brightens up the flock, and with their pea combs, small wattles, and feathered legs, they easily endure our cold, snowy winters. They lay only 2-3 eggs per week, but unlike other bantams I've kept, they virtually never go broody, so egg production is more consistent."
– Janet from One Acre Farm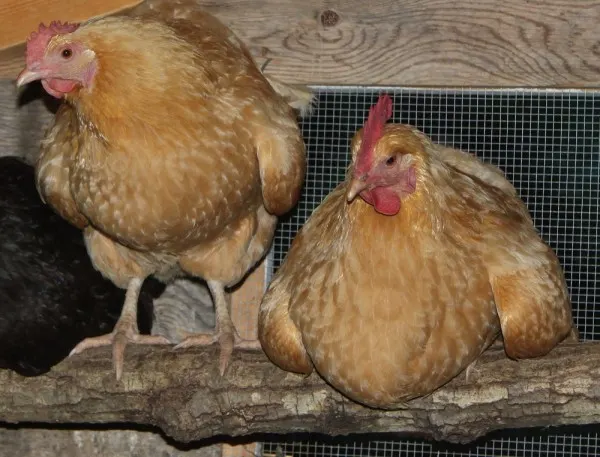 "If I had to choose one breed of chickens to raise it would be Buff Orpingtons. They are a heritage breed that are great layers, hardy in all weather, good mothers, and can serve as a dual purpose bird. They are also very pretty chickens. Overall I think they make a great all purpose addition to any homestead"
– Jenna from flipflopbarnyard.com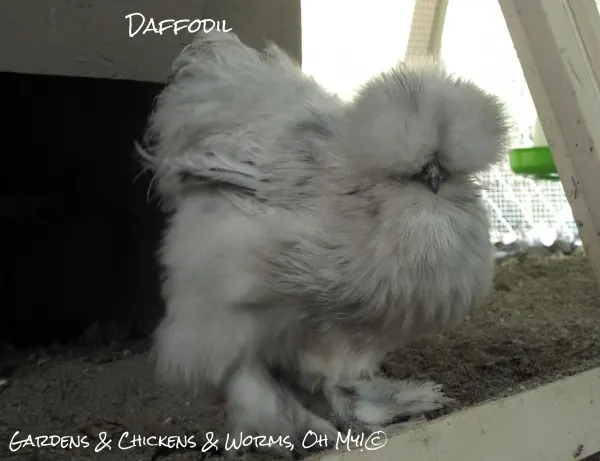 "It is so hard for me to pick a favorite chicken breed! If I was absolutely, positively forced to choose I would do it by personality and it would be between Silkies and Buff Orpingtons. Many breeds have beautiful feathers or lay beautiful eggs but these two breeds are so sweet and friendly. For this chicken lover, they would be my choice!"
– Donna from Gardens & Chickens & Worms, Oh My!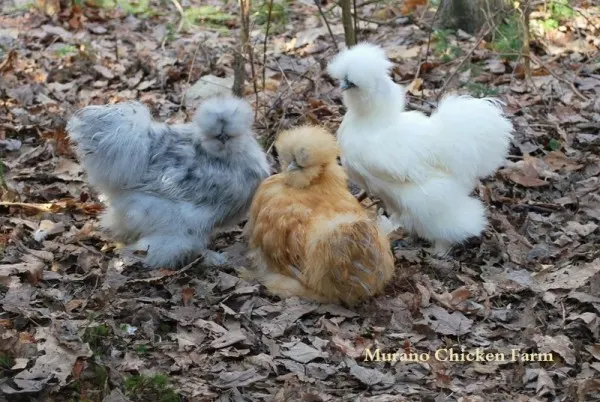 "One of my favorite breeds of chickens is the Silkies! I just love how sweet and fluffy they are! They don't mind being picked up and pet, and they're so fluffy that it's like petting a kitten.
They're great for kids as they will tolerate attention from little hands. They also are amazing mamas. Silkies are great broodys and care for their chicks so well. I have 10 of them and the farm just wouldn't be complete without these cute little fluff-balls"
– Lisa from Murano Chicken Farm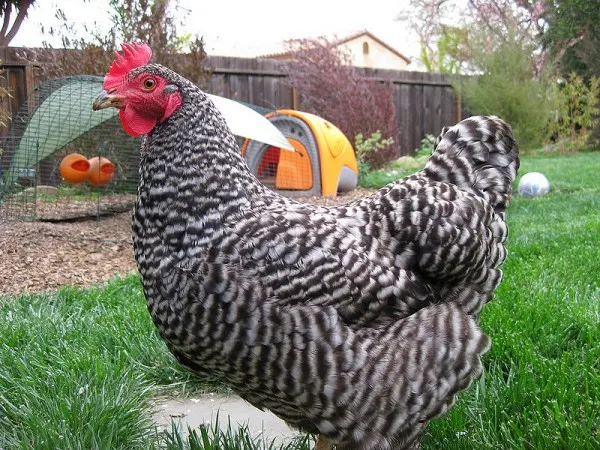 "We have had five different breeds of chickens (Plymouth Barred Rocks, Golden Laced Wyandottes, Production Reds, Buff Orpingtons and Ameraucanas) so far, and we have observed that our Plymouth Barred Rocks and Golden Laced Wyandottes have adapted the best to life here in Central Texas, especially our hot, humid summers"
– Cheryl from Pasture Deficit Disorder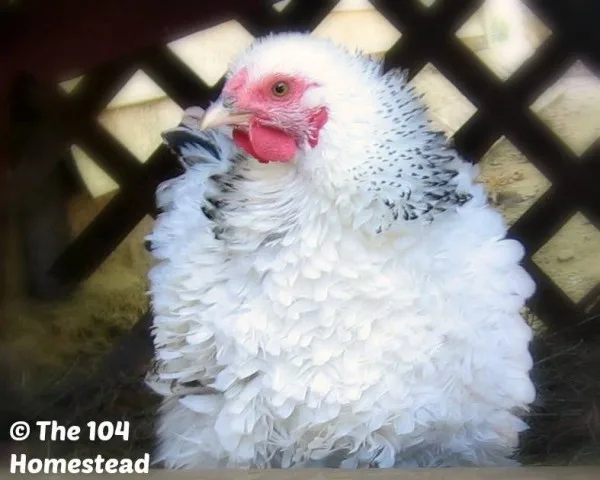 "I have a lovely variety of breeds in my flock of twenty, but my frizzled Silver Laced Wyandotte is one of my favorites. Her quirky personality matches her unique look.
Being a SLW, she will get a good size when she reaches maturity. I find that larger breeds tend to be less flighty, which is nice when you have children that enjoy working with the birds"
– Jess at 104 Homestead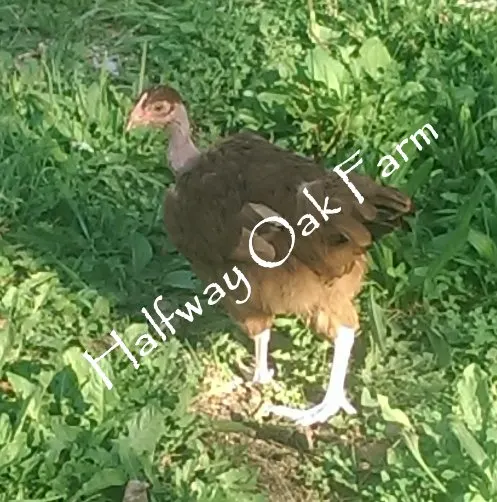 "This spring I was introduced to Transylvanian Naked Necks (also known as Turkens). What a cool chicken! Even though they have no feathers on their necks and upper shoulder, they are very cold hardy, and they haven't had any problem with sunburn in the summer.
They are calm, inquisitive birds that are also friendly to other chickens as well as their human flock members. As we need to add chickens back into the flock due to aging, I intend to fill the gaps with these"
– Tina from Halfway Oak Farm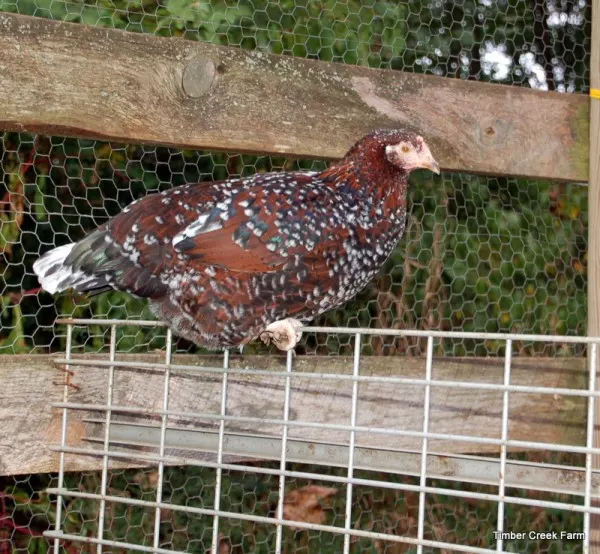 "I would have to say my favorite breed has to be the Speckled Sussex. This is the sweetest chicken I have ever owned. Belle just loves people. She loves being carried around and that feather pattern is so distinct. I have owned other docile breeds, such as White Rocks, Buff Orpintons, and Black Sex Links"
– Janet from Timber Creek Farm
This last one isn't a chicken but I included it for a different perspective. I had Muscovy ducks for years but sadly my numbers have dwindled to two grumpy old males.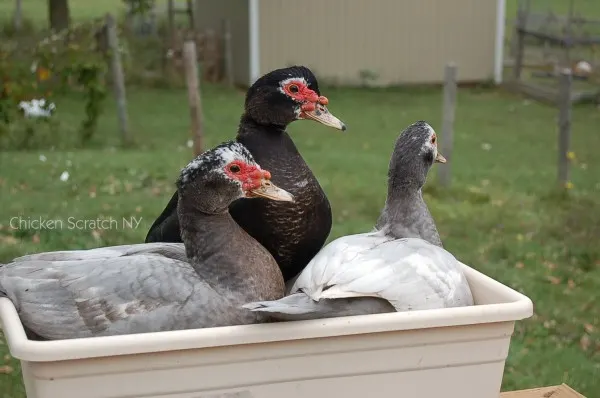 "After careful consideration, I believe Muscovy ducks might be the perfect choice for backyard poultry for the resilient, sustainable homestead. They produce eggs well enough… but really shine as a reliable hatching and meat production machine.
Muscovies are happy with much less water than other ducks, do not scratch up your garden, annihilate pest insects, and are generally plagued far less often by disease or pests as compared to chickens."
– Mike from Gentleman Homestead
Do you have a favorite chicken breed? If you're still looking be sure to check out these posts before you place your hatchery order online this year: