I love Christmas and I really love Christmas Countdowns. Mostly because I never know what day it is and it's the best way I've found to make sure I know when to let the holiday panic set it. You don't want to panic too early haha.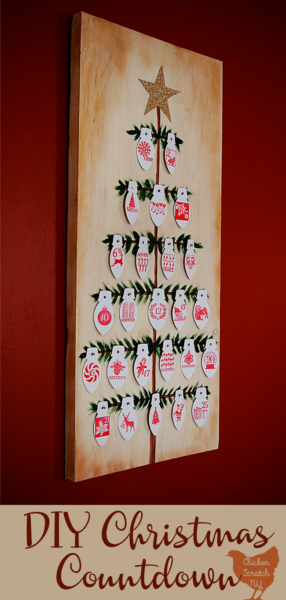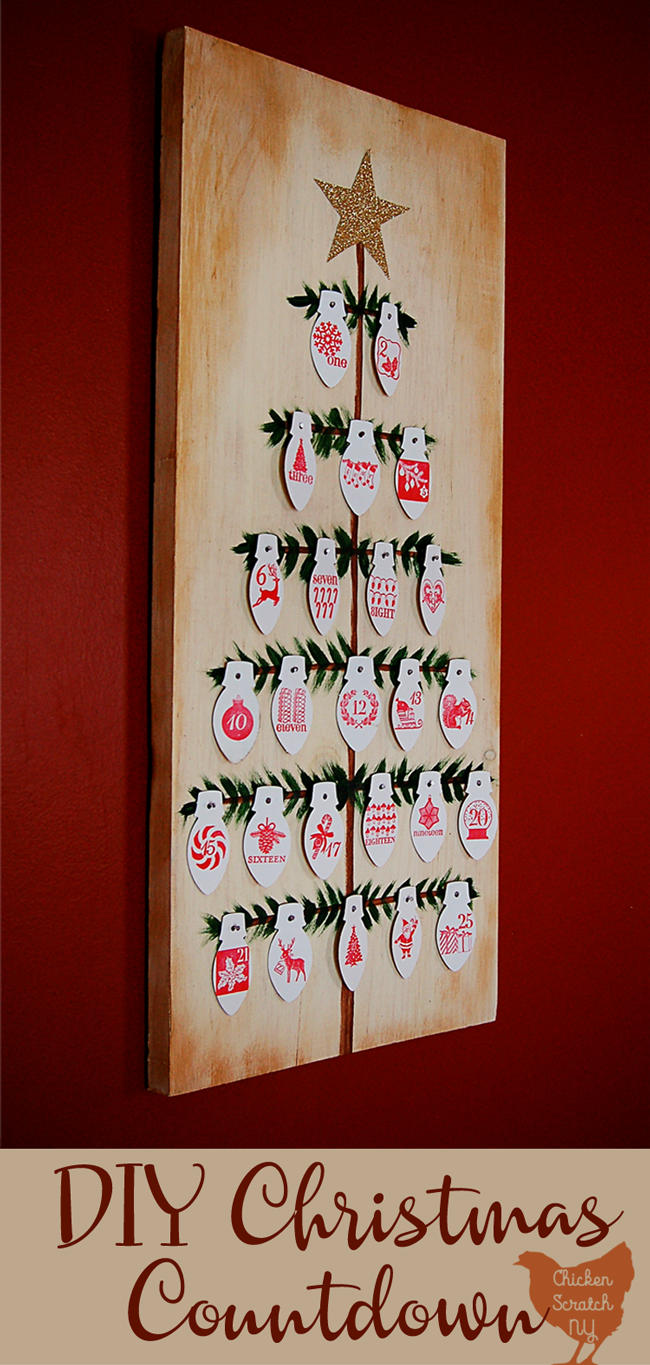 Almost all of the DIY Christmas Countdown projects I've seen require buying 25 of something. I don't know about you, but I've got enough stuff in my house!
This tree count down is a step up from the basic paper chain, and while it can be a tiny bit tedious if you're a perfectionist it's easy enough to throw together.
The downside to this project is I originally thought of it in 2014, made it in 2015 and got around to posting it in 2016. So… the light bulb punch that I used is no longer available and neither are the stamps.
I still think this is a really cool idea and I have several ideas to work around the lack of supplies so have no fear!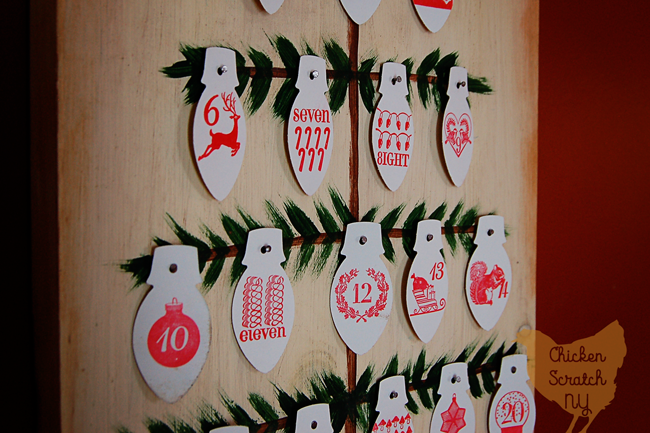 Christmas Countdown Supplies:
? 12 * 24 wooden board (I get mine from Lowe's, they'll even cut them for you!)
? Paint for the background (I used Decoart Chalky Finish in Timeless and Decoart Golden Brown Wax on the edges)
? Dark green & brown craft paint
? Paint brushes
? Ruler
? Pencil
? Hammer
? Small finishing nails
? Scissors
? Large punch or die cutting machine
? Thick fancy paper (I used glittery card stock from Michael's store brand)
? # Stamps or stickers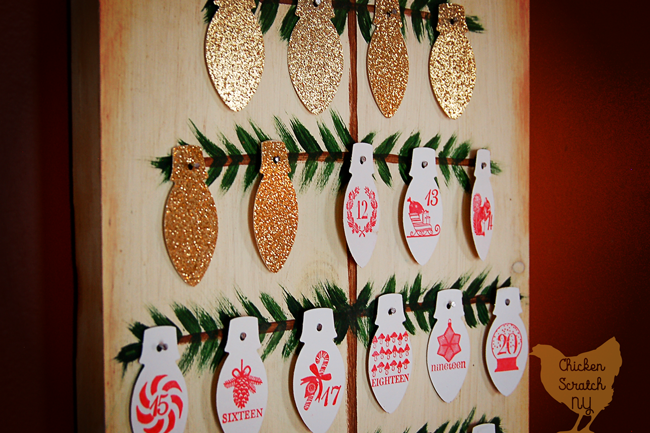 Instructions:
1. Paint the board front and sides of the board, let it dry. I added some dark wax around the edges because I don't know when to stop
2. While the paint dries punch or cut out 25 light bulbs with a paper cutter (or whatever shape you pick)
3. Add numbers to the back with stamps or stickers
4. Punch a hole in the top with the 1/8" hole punch
5. Find the center of the board and lightly trace a line down it. You will need six branches total, the spacing will depend on the size of your bulbs so play around until you're happy
6. Use the pencil to mark lines for the branches and mark spots for the nails. There will be 2 nails on the top followed by 3, 4 5, 6 and 5.
7. Paint the branches brown and let dry
8. Add green needles starting on the branch and dragging the brush down or up and away from center
9. Add a finishing nail to each spot you marked. Try to get them straight but don't stress about it. As long as the light bulb stays on you're golden
10. Cut a star for the top and afix with whatever you have
11. Put the light bulbs on with the numbers facing out. Each day flip on more over until the whole tree is covered with fancy light bulbs and it's Christmas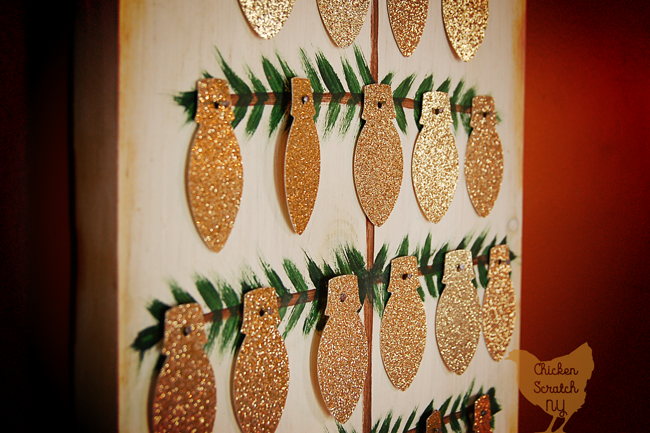 Check out my Christmas Decorations page for more holiday decorating ideas or start here: