Halloween is Friday. Let that sink in. How's you're decorating going? If you've got 10 minutes, 3 dollars and a roll of twine take note because I'm about to hook you up with a SUPER easy and fast Halloween banner.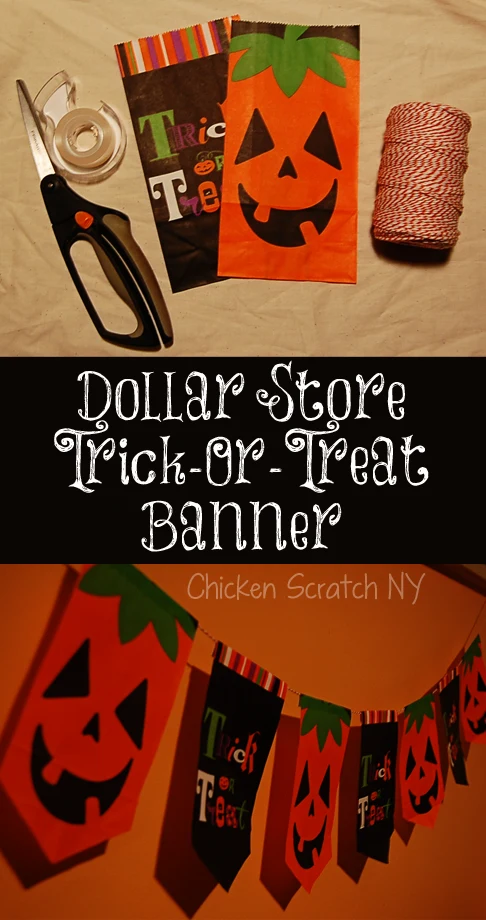 I told my sister (the magpie and recipient of the
glittery witch wreath
that I'm STILL sweeping up after) about this project and said it was so easy even she could dot it. She cam back with "that's going on your blog isn't it? So easy I can do it?". Well Amber, here it is! The Halloween Banner that's
So Easy My Sister Can Do It!
Supplies:
Instructions: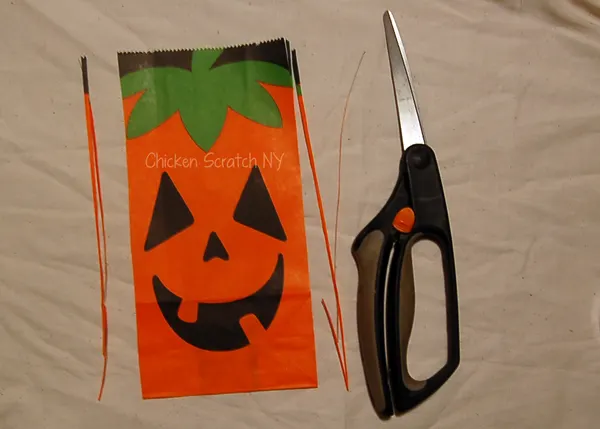 Cut the sides off each bag, as close to the edges as you can get while still removing the whole crease
Open the bag up and cut along the base, removing the bottom of the bag. You should have two identical rectangles
Fold one bag in half and crease the bottom 1/2 inch to mark the center
Stack all the rectangles. Cut 2 diagonal lines to make a V-shaped bottom
Fold over the top 1/2 inch of each bag and crease with your fingernail
Slide the twine under the crease and tape down
Repeat until your banner is done.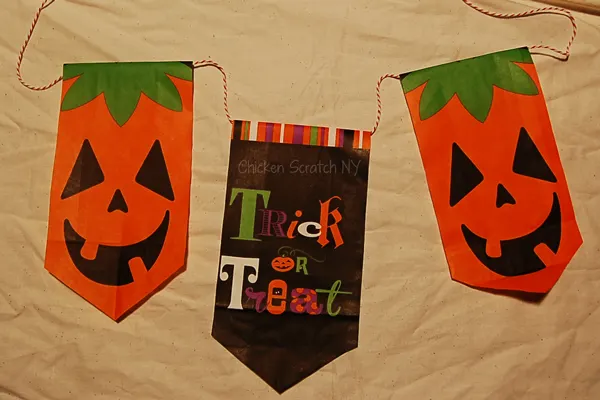 I used two different bags that I found at the dollar tree, there were 15 bags in each pack and I only used 6 for a 5 foot banner. They had a lot of cute designs but I had to rein myself in or I'd have enough bags to decorate the whole neighborhood!
If you were decorating for a party it would be cute to make a banner to hang behind a goodie table and use matching bags for treats.