I have a serious love for sprinkles. I stop at a local Mennonite market at least once a month and they have an entire aisle of them. I have nonpareils, jimmies, sanding sugar, pressed sugar shapes and gold & silver dragees.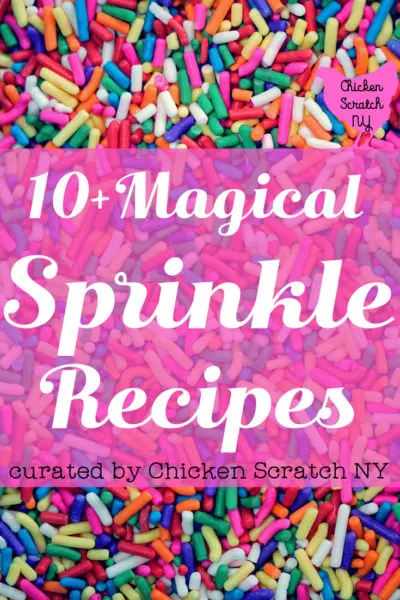 There's a whole shelf full of them in my pantry. One night I brought my boyfriend into the kitchen and very seriously told him I needed to tell him something. Then I showed him my sprinkle collection. He was very impressed confused.
Looking back he thinks it's funny and it's probably one of the first things he tells people about me. Not that I have two awesome kids or a small farm… Nope, it's all about the sprinkle pantry! Last time I counted I had 24+ containers of sprinkles…
When people find out about my Sprinkle Collection they usually ask me why… and then What on earth do you do with that many Sprinkles!? The why is pretty simple, sprinkles make me happy. As for what I do with them, well buckle up buttercup because I'm about to tell you!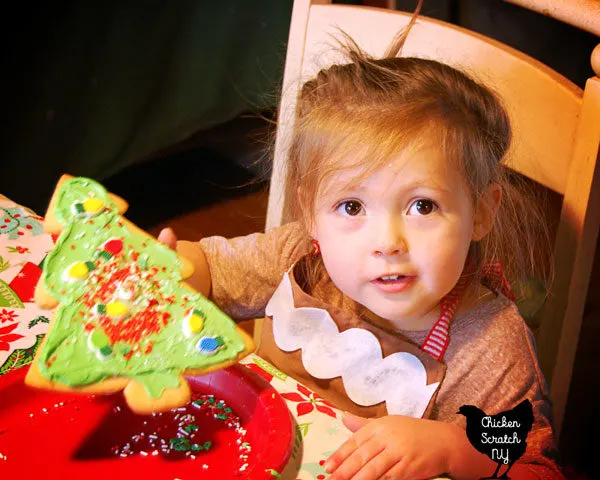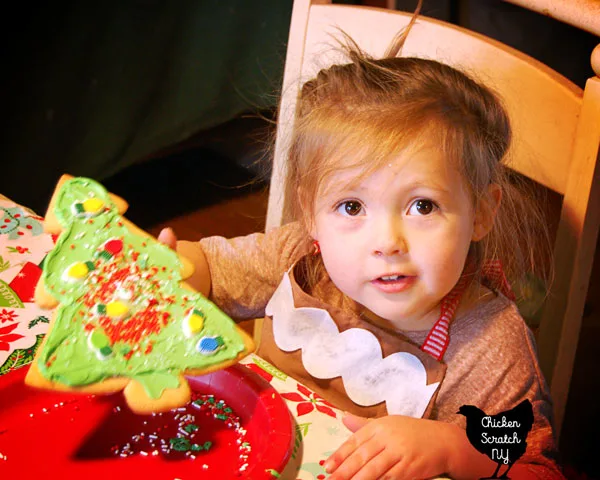 First, sprinkles are great to have on hand for cookie decorating. We had a Christmas Cookie Decorating Party that wouldn't have been half as fun without 19 varieties of sprinkles (4, we used 4). It's not just for holidays either. We just had a huge snowstorm, from nothing to multiple feet over night (I have more snow than sprinkles, that's a problem) so I'm keeping the girls entertained with cookie decorating.
To keep things as easy as possible I keep sugar cookie mix and a container of frosting on hand. It's fun for all ages from babies to great-grandmas. The girls put on their aprons and helped me mix up the dough then took a bath while the cookies cooled. They had lots of fun and I'm still finding little yellow balls all over my house!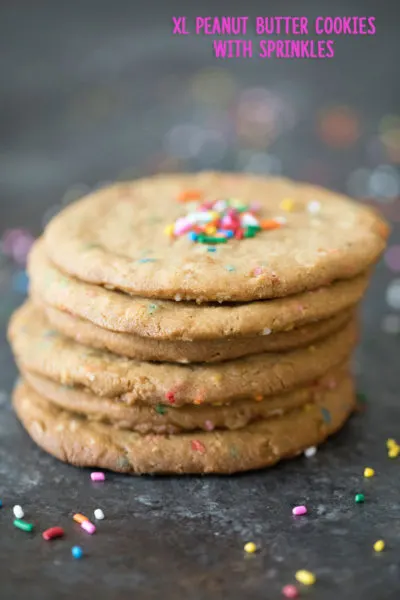 If Betty Crocker sugar cookie mix isn't your style you can try your hand at this recipe for XL Peanut Butter Cookies with Sprinkles from We Are Not Martha. They have peanut butter, toasted oats so they're basically health food with pizzaz.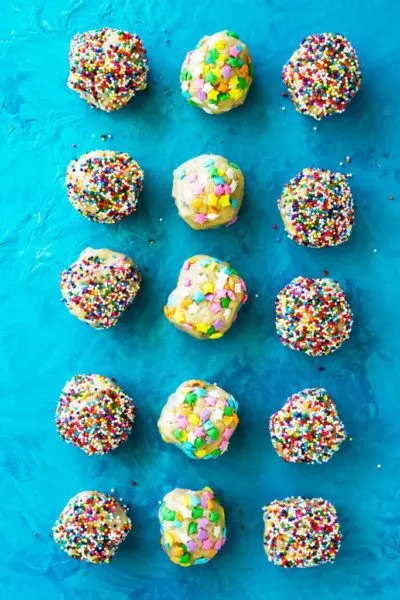 If you don't want to bake your cookies why not whip up a batch of Chocolate Chip Cookie Dough Bites from So Damn Delish? They're no bake and rolled in sprinkles for the perfect finishing touch!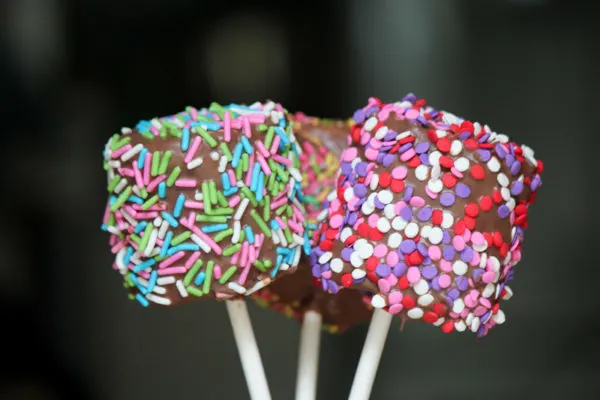 While we're on the no bake train let's take a stop at Daily Dish Recipes for Sprinkle Covered Marshmallow Pops. The recipe starts out with the words 'dip in chocolate' so it's clearly on my wavelength.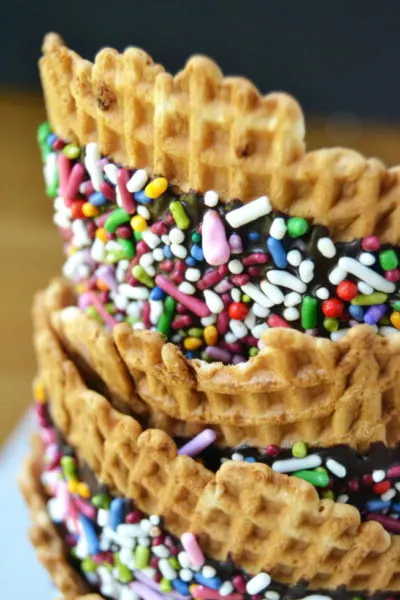 Another winning combination of sprinkles and chocolate coating is found on The View from Great Island with Chocolate Sprinkle Waffle Cups, if cups aren't your thing she also has a recipe for dipping chocolate ice cream cones in sprinkles. So much chocolate and sprinkles. I feel like we're sprinkle twins and we've never even met.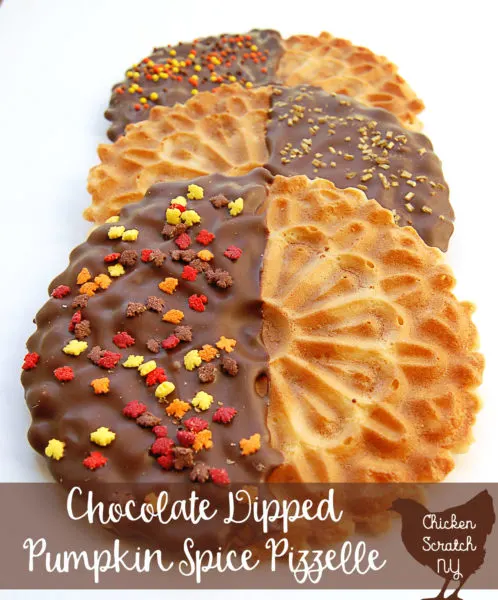 I've even posted a recipe for Chocolate Dipped Pumpkin Pizzelles which are like flat waffle cones and decorated with so many fancy things! There's no reason this needs to stay a fall thing, you can use any flavor pizzelle. Vanilla with pastel colors would be great for spring!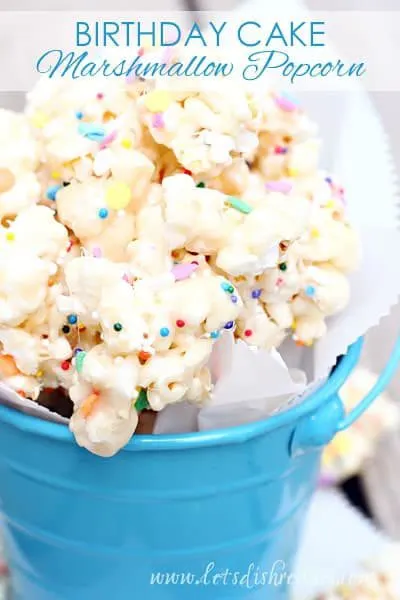 Since we're still avoiding the oven how about some Birthday Cake Marshmallow Popcorn from Let's Dish. There's no reason you have to save this just for birthdays! Celebrate everyday with sprinkles.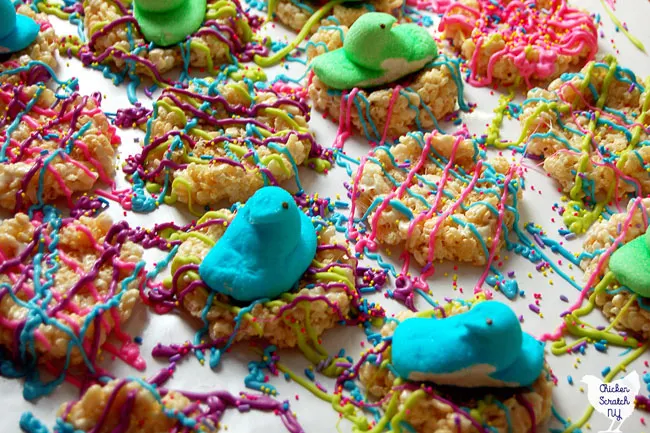 I made a batch of Easter Peep Treats with fancy homes decorated with sprinkles, of course you can now find Peeps year round so why not make a spooky Halloween version or even one for Christmas? Holidays are a great time to cover things with sprinkles but I think getting up in the morning is also reason to celebrate.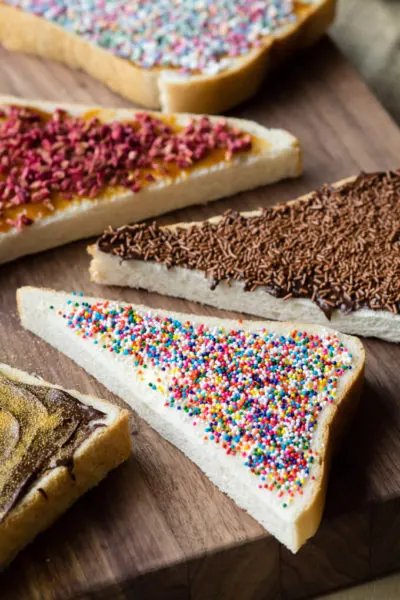 Sprinkles for breakfast you ask? Why not! The Worktop shared this recipe for Fairy Bread which may be the strangest thing I've ever heard of. But I have heard of it and yes, I approve. I'm telling you sprinkles & butter are where it's at!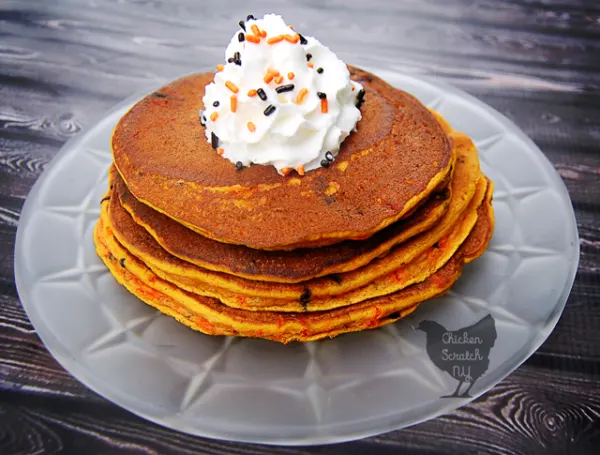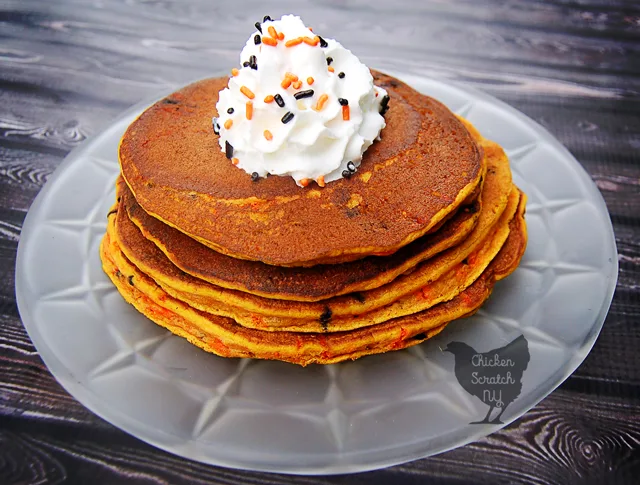 Before we get back to baking how about a stove-top option? Confetti pancakes are great all year round but I was really happy with how my Confetti Pumpkin Pancakes turned out. We filled them with black and orange sprinkles and topped with whipped cream and more sprinkles. Sprinkles and breakfast were meant to be!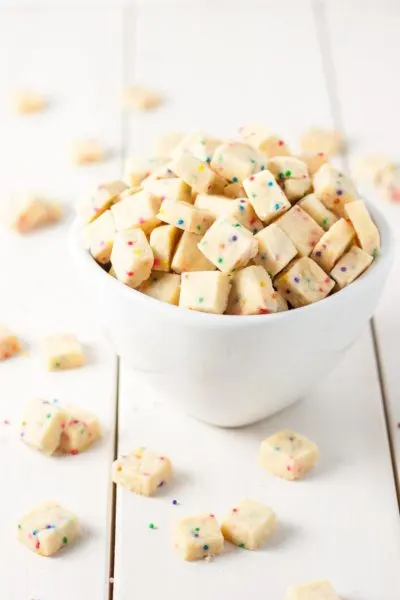 Now it's back to the oven. Let's start with mini Rainbow Shortbread Bites from Liv for Cake. I love shortbread, all that butter and sugar seems like a great place for some sprinkle action.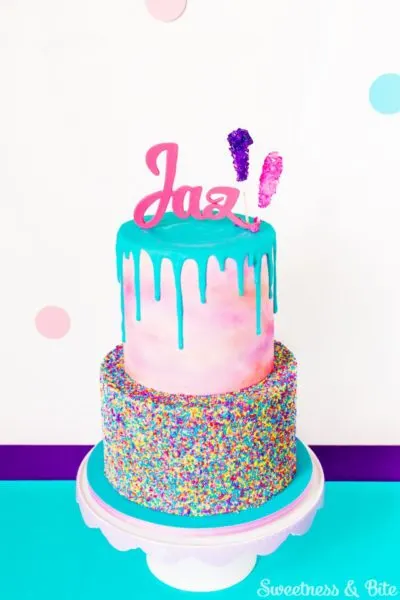 After tiny cookies the next recipe has to be a cake. Sweetness and Bite has us covered with a tutorial on covering a cake in sprinkles. She has a sprinkle drawer, she over plans and makes life harder for herself just because she can. I can relate to that so much it hurts. The unofficial Sprinkle Twins are now the unofficial Sprinkle Triplets.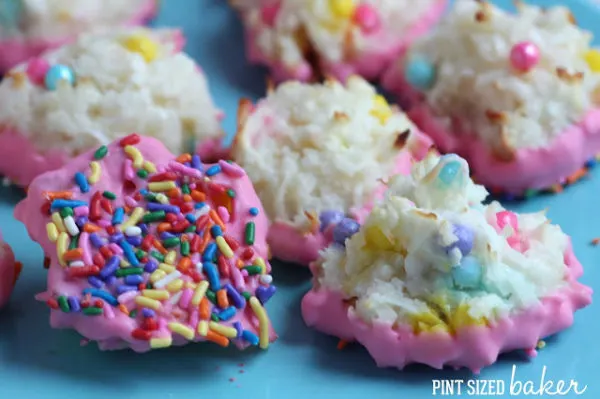 One more dessert just because I can, Pink Sprinkle Macaroons from Pint Sized Baker. Macaroons are on my must-bake list for my Christmas Cookie Trays every year but I've never made them this fancy!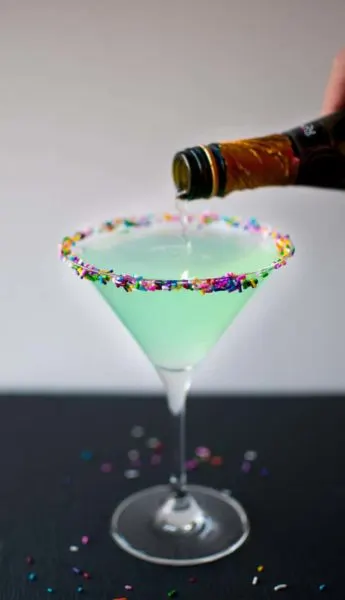 This list wouldn't be complete without a cocktail and Salt and Lavender has us covered with a Sprinkletini. Who needs a sugar rim when you have sprinkles? I hope you're sitting down when you see the last sprinkle crazy recipe.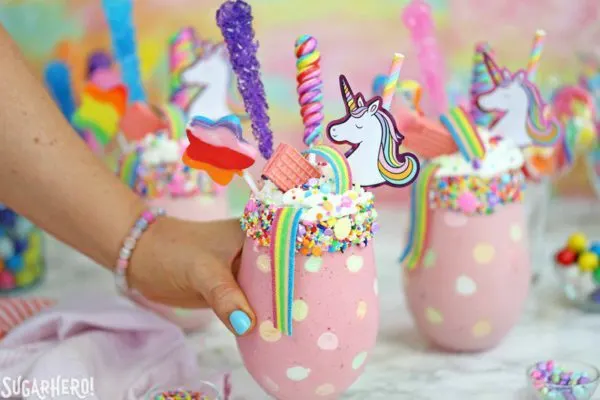 Sugar Hero lived up to their name with these absolutely crazy Unicorn Milkshakes. I'm practically in a sugar coma just looking at them!
I hope you've enjoyed my trip through the land of sprinkles. They're just so freaking fun! Whether you're baking with sprinkles, dipping food in chocolate and coating it in sprinkles or just eating sprinkles I hope you have a great day.
Comment below with your favorite sprinkle recipe and don't forget to PIN this post for later!