Summer vacation is upon us and it's a great time if you're armed with free entertainment and a metric ton of goldfish crackers. What could be more entertaining that a pile of free printable word searches? (The answer is roller coasters by the way)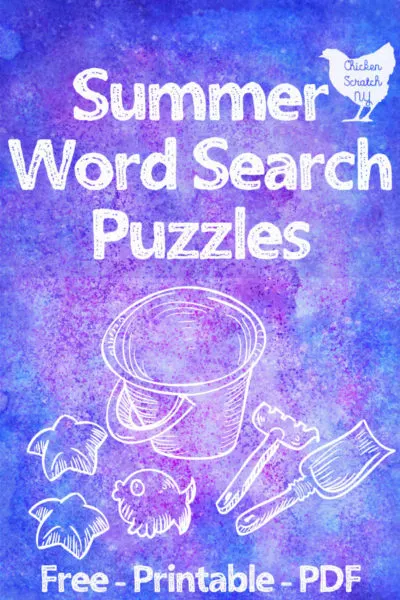 On this page you'll find several summer themed word searches. I try to make a variety of themes as well as skill levels so there will be a puzzle for everyone.
All of these puzzles are made available for free, PDF files are hosted right here on this website so all you need to do is click the links and save the file.
When open it up make sure you've selected the 'Fit to Page' option. That way your puzzle won't be cut off.
The downloaded files won't have the watermark on them. I make all of the word searches myself and offer them up for free so please don't steal and try to sell them.
Feel free to print as many copies as you need for your class, group or hoard of cousins.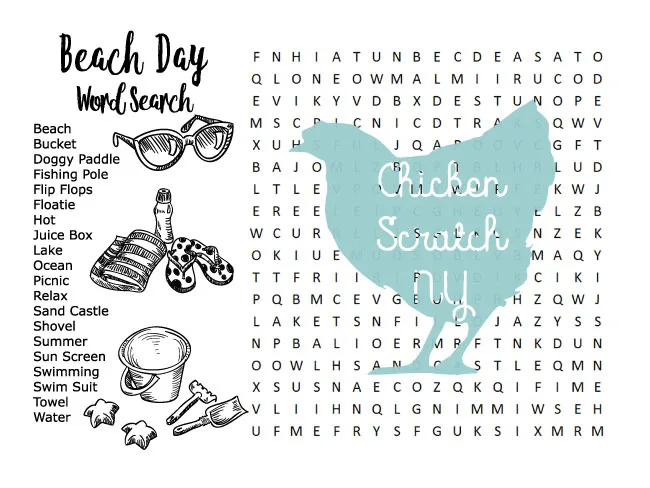 What's a summer without at least one trip to the beach? My children are a shade above albino and we still manage to go a few times.
Long sleeved swim suits and sun hats are the best! If you need to hide from a sun a bit or keep the kids entertained while the sun screen soaks in check out this puzzle
I think ice cream is the best part of summer but without a doubt there are countless fun activities that are best during the hottest months.
Looking for more word puzzles? Check out my Word Search, Crossword and Maze page for all the free, printable fun you can handle!
Or start here: