The holiday season is the perfect time for sparkling drinks. Stressed out from shopping? Champagne. Forget to add the sugar to your gingerbread? Champagne. Family won't stop asking what your six month old baby wants for Christmas? Champagne (baby doesn't want champagne, mommy does).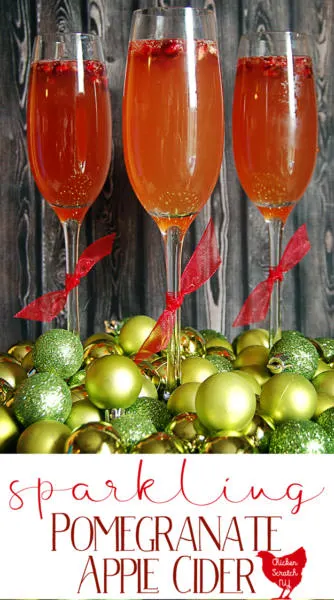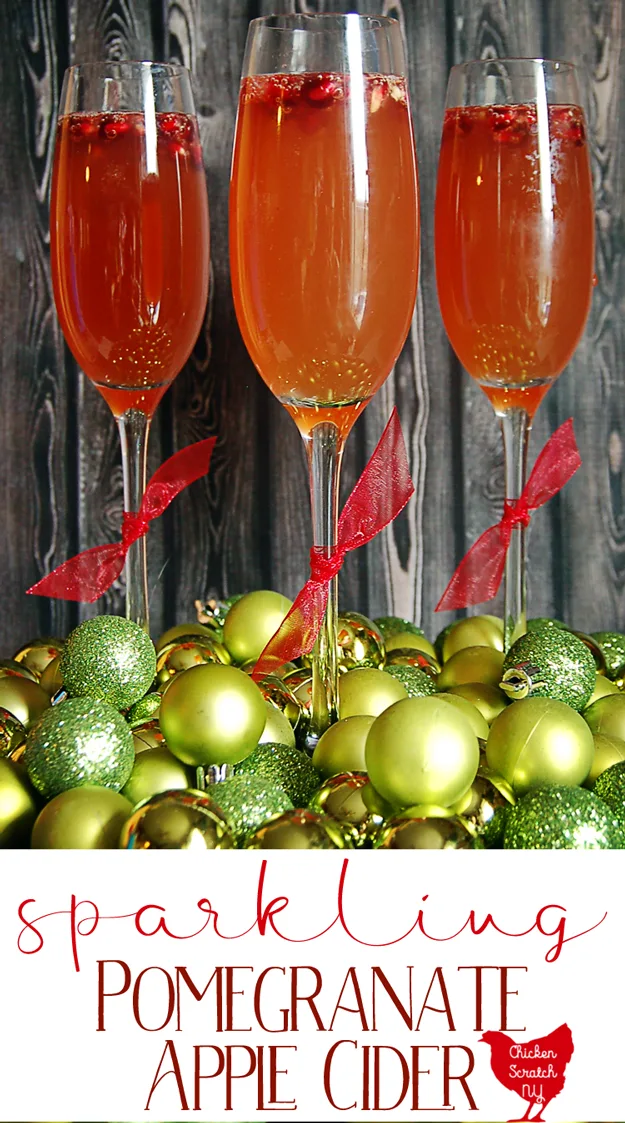 It's an A+ holiday problem solver. And you don't have to drink it alone, that might get boring (and you might get a little too tipsy). I'm hear with the perfect solution! This recipe for Sparkling Pomegranate Apple Cider is my new go-to holiday drink.
The pomegranate cuts through the sweetness of the apple cider making it drinkable without sending you into a sugar coma. It has the added bonus of mixing up quickly and in large enough quantities to make the whole family manageable.
As a bonus it's completely customize-able, if you want it a little sweeter add more cider, if it's too sweet add some extra pomegranate. You can even skip the champagne and make it kid-friendly with ginger ale or seltzer. I happened to be nibbling at some gingersnaps while photographing the cider and I found the combo quite tasty.
I am not a champagne connoisseur by any means so go with whichever bottle you have on hand or can easily buy. I get easily overwhelmed in liquor stores so I grabbed the one that looked like the one my mom buys.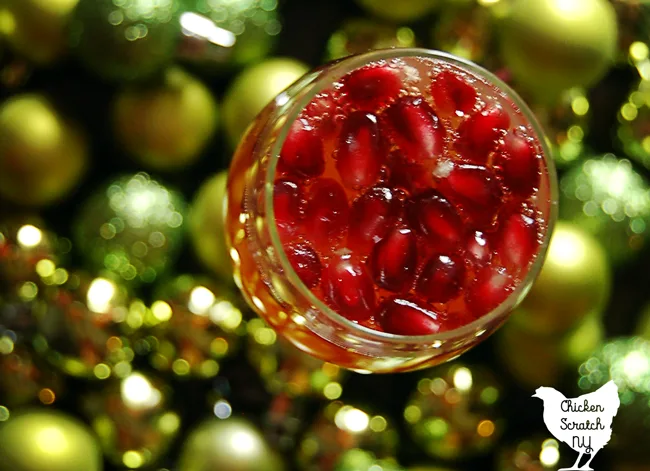 It's Andre Extra Dry and it was about $6. This is not the time to get spendy with the champagne!
The pomegranate arils drop to the bottom of the cider until you add the champagne, then they pop right up to the top. They don't affect the flavor (that I can tell) but they are pretty and make the champagne flutes more festive so if you happen to have a lonely pomegranate hanging around pop it open.
Yield: 12 Servings
Sparkling Pomegranate Apple Cider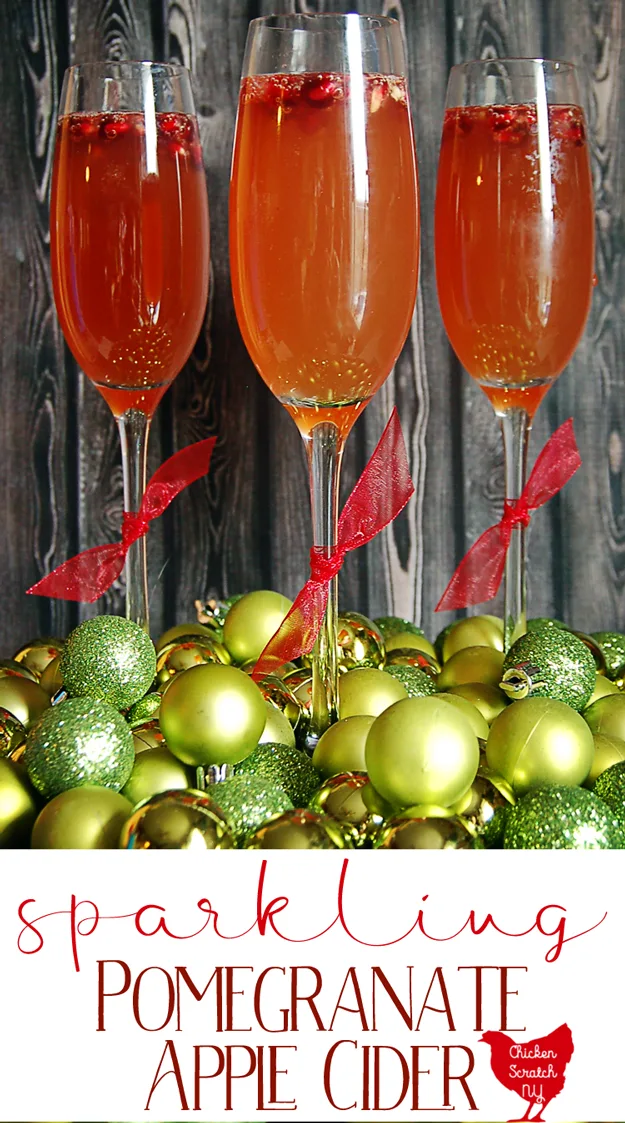 Sip a glass of Sparkling Pomegranate Apple Cider this holiday season. Mix up the pomegranate cider ahead of time and top with champagne for a bubbly treat
Ingredients
2 cups apple cider, the real stuff! Local if you can get it
1 cup pomegranate juice
Champagne
Pomegranate arils, optional
Instructions
Combine cider and pomegranate juice. Store in the fridge until needed
Fill champagne flute 1/2 way with cider
Top with champagne
Drop in a few pomegranate arils for garnish
Recommended Products
As an Amazon Associate and member of other affiliate programs, I earn from qualifying purchases.
Fun fact, I didn't manage to spell pomegranate correctly
once
while writing this post. Blame the champagne
For more holiday ideas check out my Christmas Page or start here: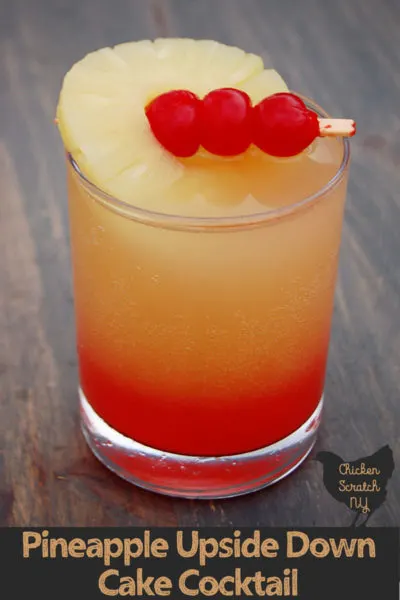 Save