I've got a serious collection of milk glass, most of it goes back to the wedding but some I've picked up here and there over the years. I've acquired quite a few duplicates and I wanted to fancy them up so I came up with a few ideas for decorative painted milk glass.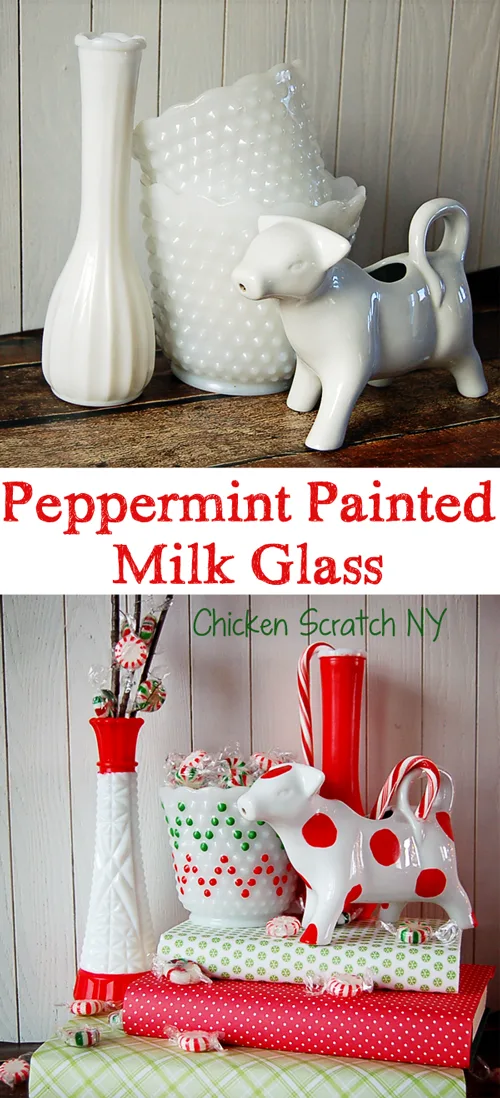 Of course with Christmas on the way I had so go with my favorite red and white color combo, and what better than peppermint? I reached out to DecoArt and they send me a few bottles of their American Multi-surface Satin paint. I had a few ups and downs but I'm pretty happy with the final product and I hope you'll give it a shot!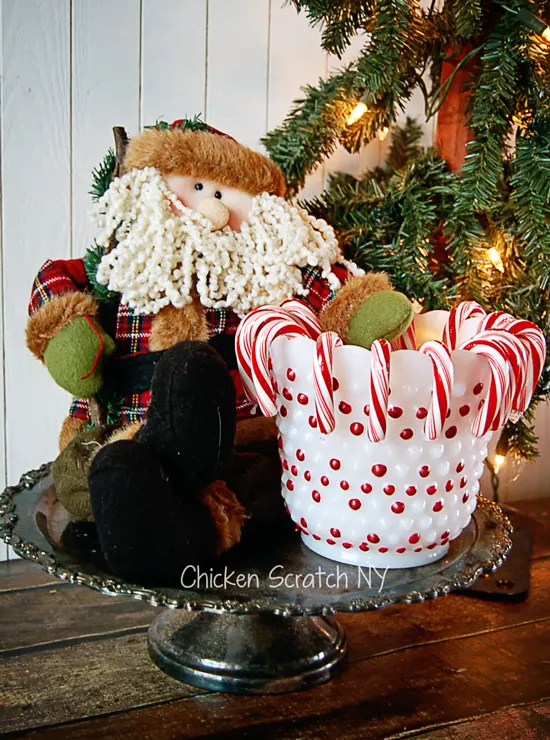 `Supplies:
Clean milk glass vases, bowls or cows
DecoArt Multi-surface Satin Paint in Leprechaun, Lipstick and Dark Scarlet
Paint brush
Q-tips
Instructions:
Clean and dry the surface of the glass really well
Paint dots on the hobnail bowls using Q-tips dipped in the paint. If you mess up the paint washes or wipes of easily while wet. I tried to do the dots with a brush but it's easier to get a rounded shape using the q tip. I used leprechaun and Lipstick on the smaller vase making two large zig-zags following the pattern on the vases. The larger bowl was painted with Dark Scarlet and I made a tighter zig-zag.
Using a brush paint the vases, I originally tried masking off a few spots with tape but since I did two coats and the bottom one was dry when I removed the tape it peeled off in giant section, cue angry grunting. But like I said, the paint washes off with some scrubbing if it isn't totally dry so I started over. You'll need to do a few coats but make 150% sure that the 1st coat dries before you add another. If you try to paint over it while it's tacky it'll peel right off and you'll scream really loudly again. If I had more time I would have played around with masking off areas but naps only last so long ya know?
Peppermint Patty, the cow, was my favorite. I painted random spots all over her, again they took a few coats.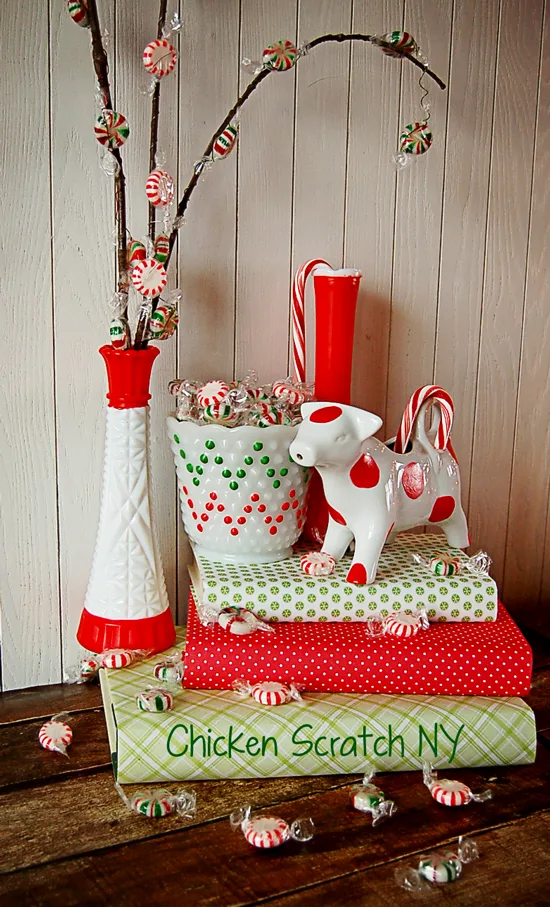 They'll look cute set them out with candy canes and mints or filled with ornament decked branches. I wrapped a few stands of my wire & peppermint garlands around some branches from the yard for an extra minty touch