Have you ever walked into the fake floral aisle of Michael's or HobLob or Joann's and felt like fainting? I have. There are too many options and more often than not the aisle is a bit claustrophobic. I designed this tutorial to take the guess work out of using fake flowers in a wreath while also being change-able for different seasons and holidays. There is never enough room to store all the wreathes I want to make so I needed this to be useful for more than 2 months. Pick a bunch of flowers with different elements and colors, the great thing is they are all coordinated without any effort from you! Enjoy!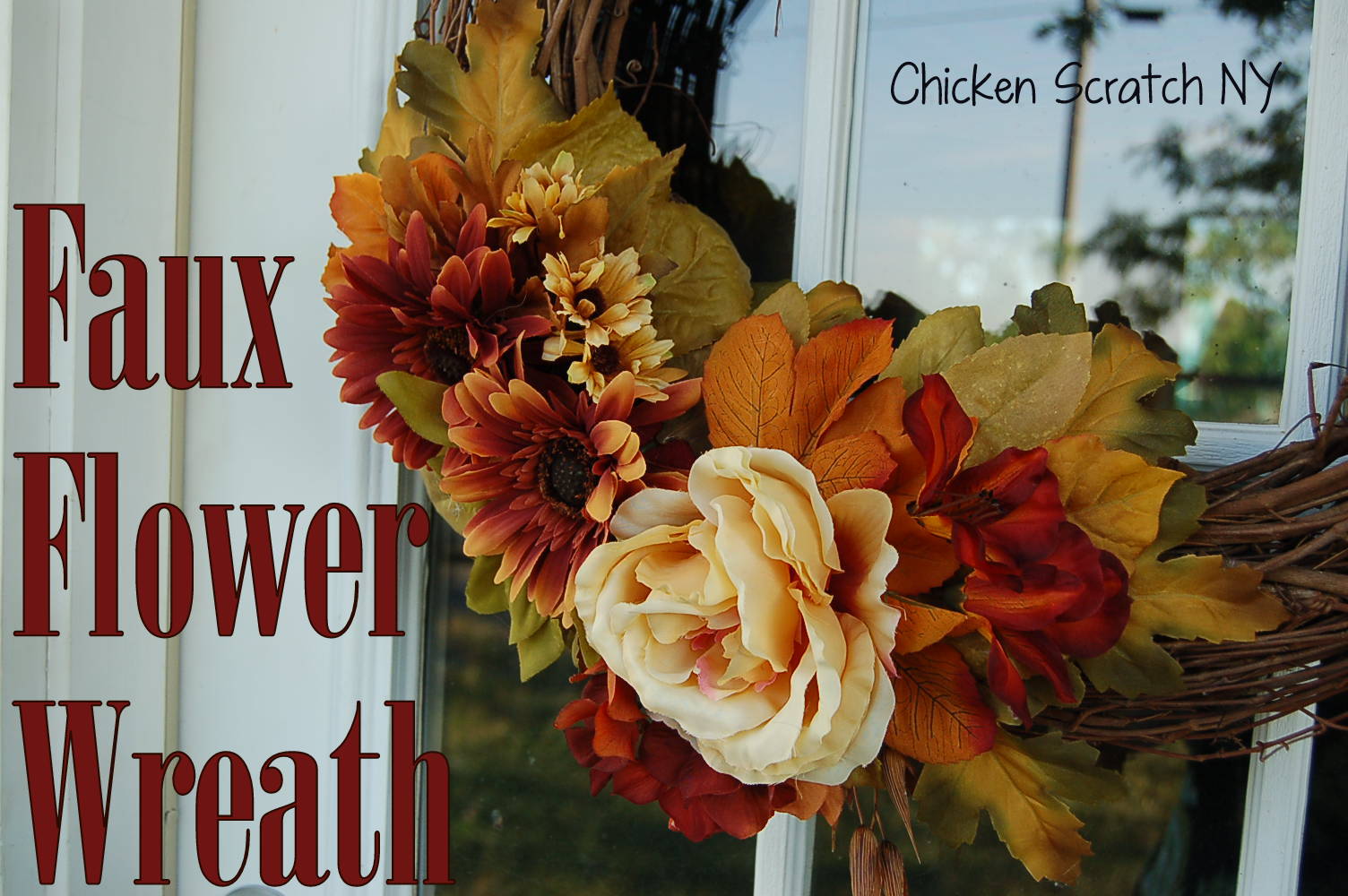 [pinit count="horizontal"]
You'll need:
Wreath form (I used an 18 in grapevine from Michael's on sale for $2.99)
Floral Bunch (again from Micheal's on sale for $6.50)
Piece of felt for the base
2 Pieces of wire
Scissors
Start by making your felt base. You can make a pattern by tracing on scrap paper or eyeball it. It doesn't have to be perfect or even pretty, it's going to be covered up.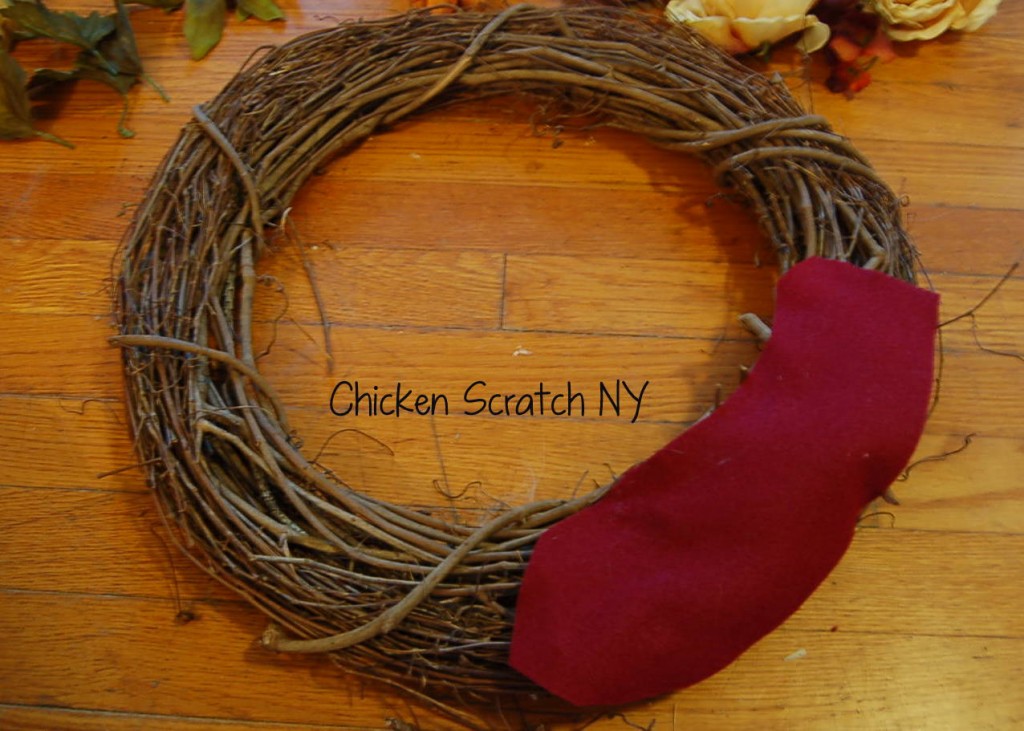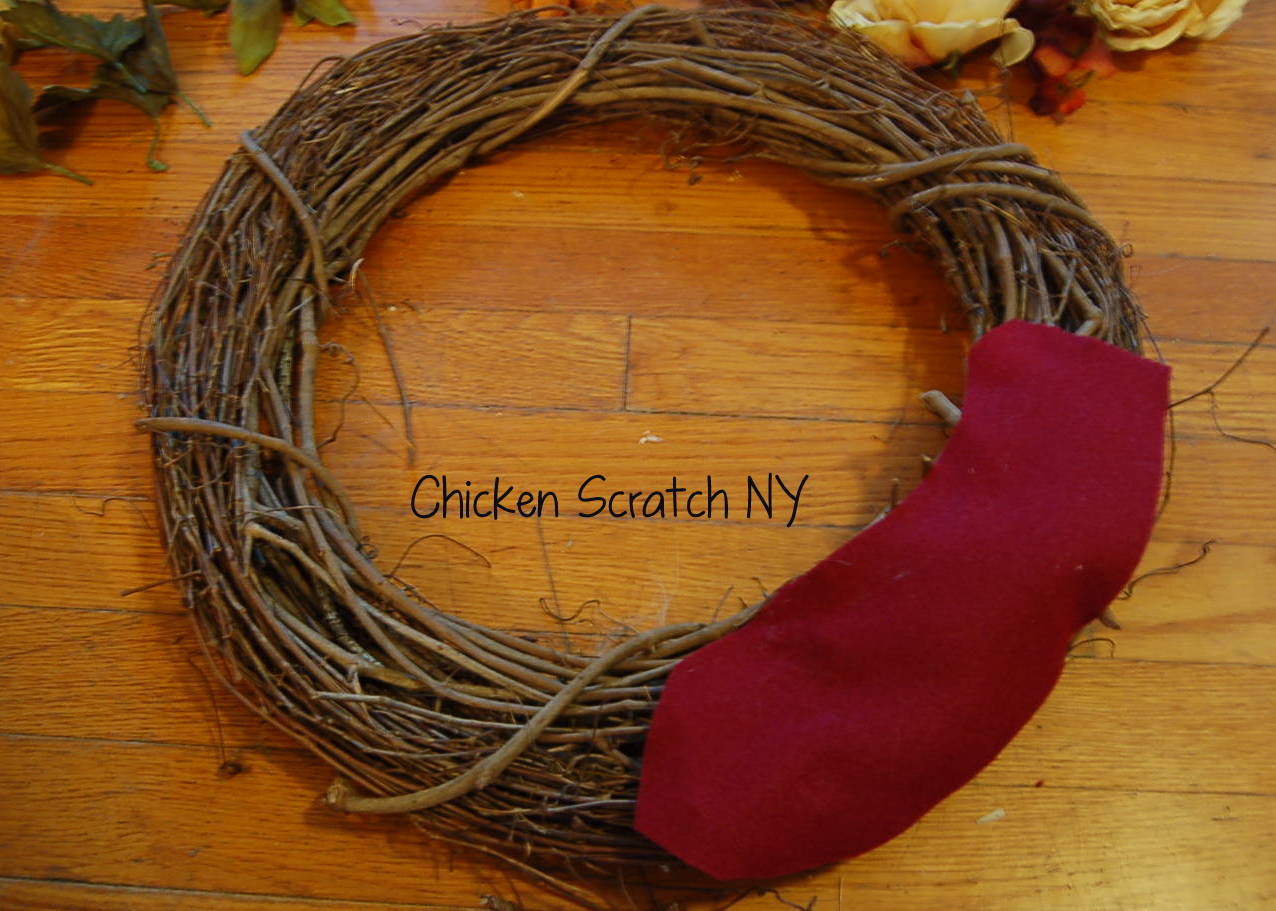 Now rip apart your floral bunch. Take off all the flowers and leaves. Clip the leaves into single pieces, it'll be easier to position them if they aren't attached to each other.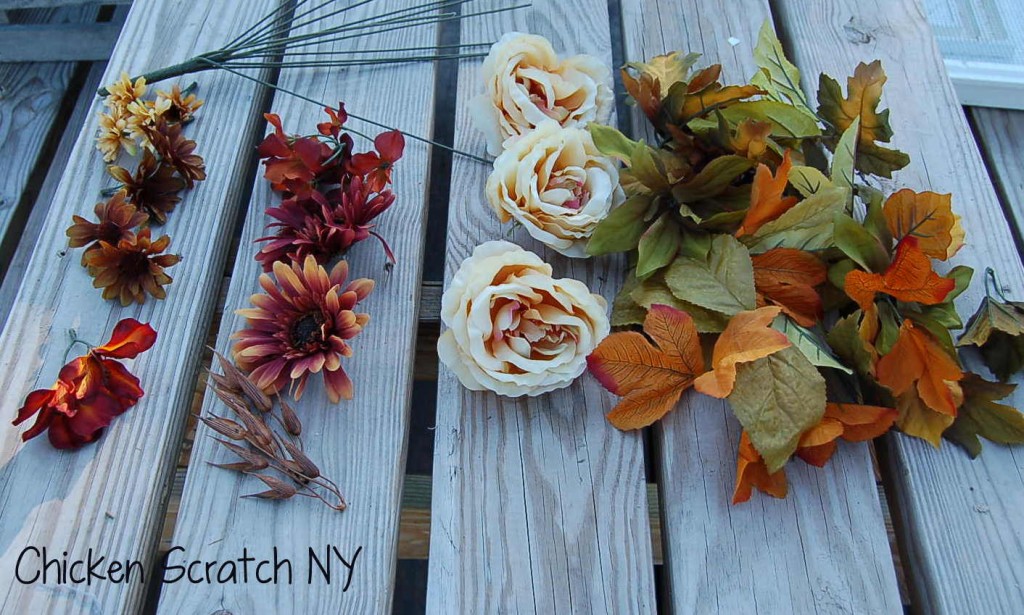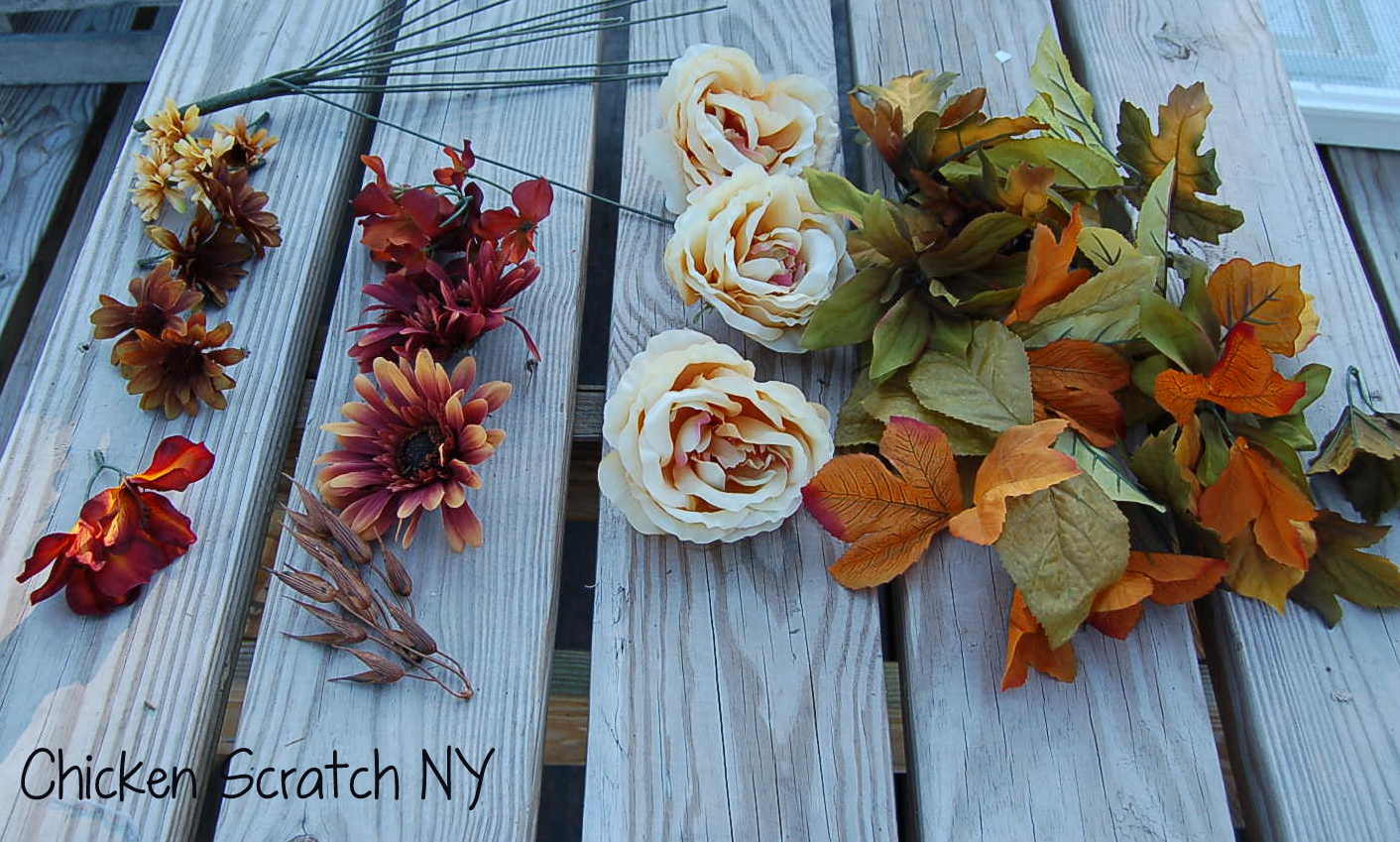 *I'm missing the picture for this step so I made this high tech graphic*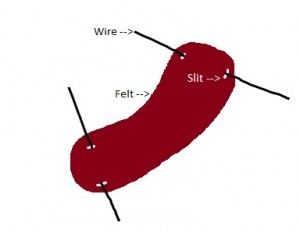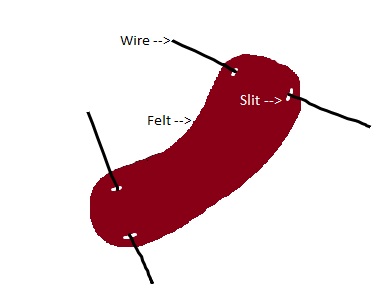 Cut four small slits in the felt piece, run the wire through the felt, this is how you'll attach it to the wreath form. This is also what make these wreathes swappable!
Start gluing down the leaves. Overlap and work all the way around the edges. Try to cover all the felt around the edges.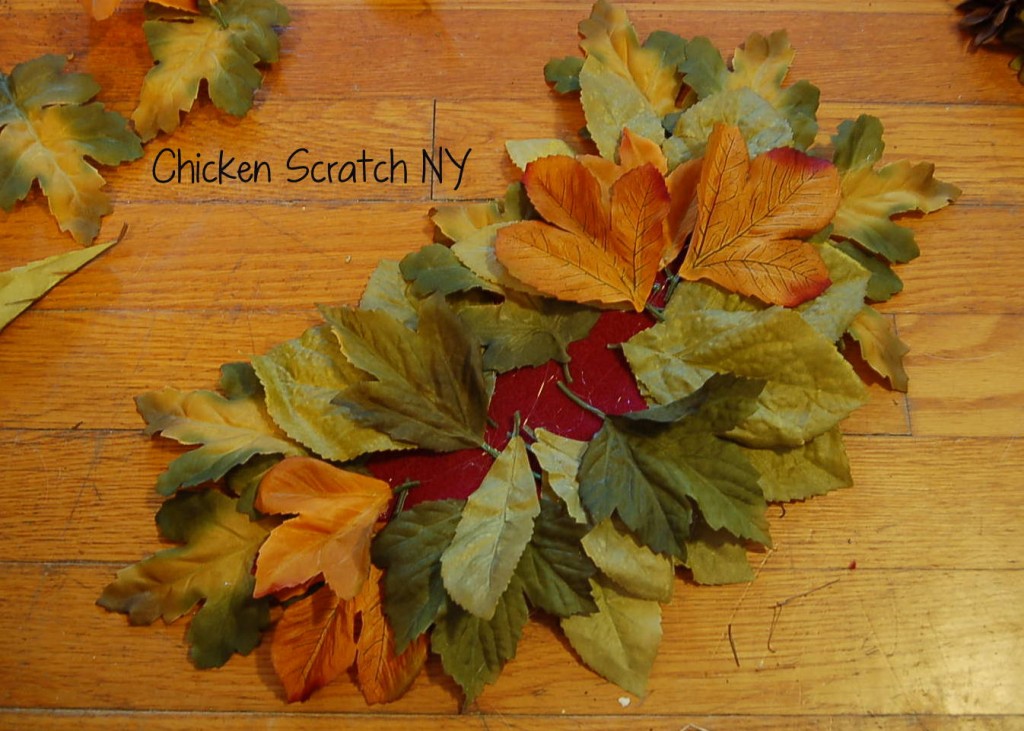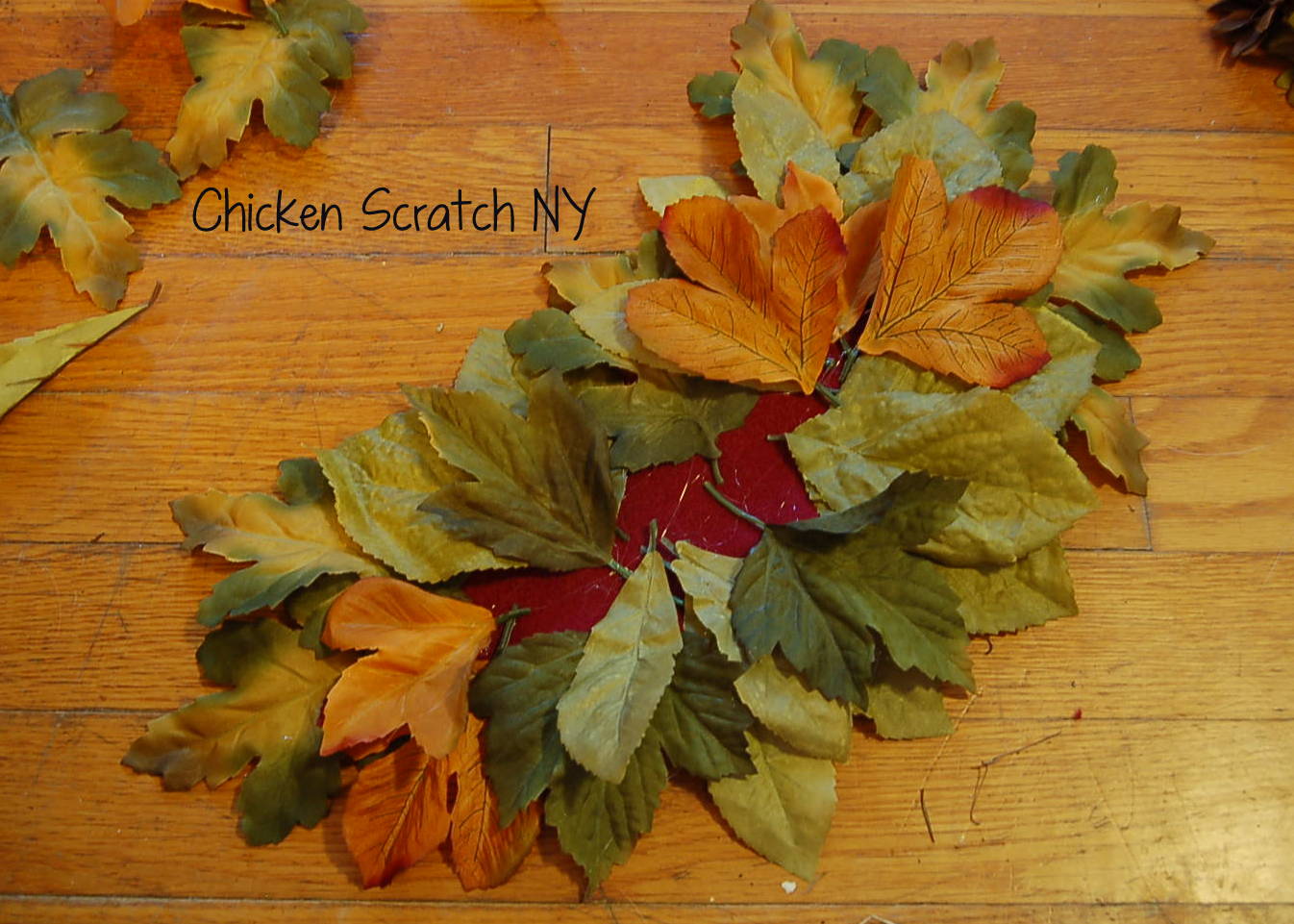 Add the flowers, start with the big ones and work in smaller flowers and more leaves until you're happy. That's all folks!