I have a pile of diaper covers (bloomers?) from dresses I've bought my little girl. I find them pointless for a few reasons. Mostly because we use cloth diapers and the covers don't fit over them. The other reason is we usually stick tights under the dresses and that's just one more layer to take of a squiggly baby when she poops (again).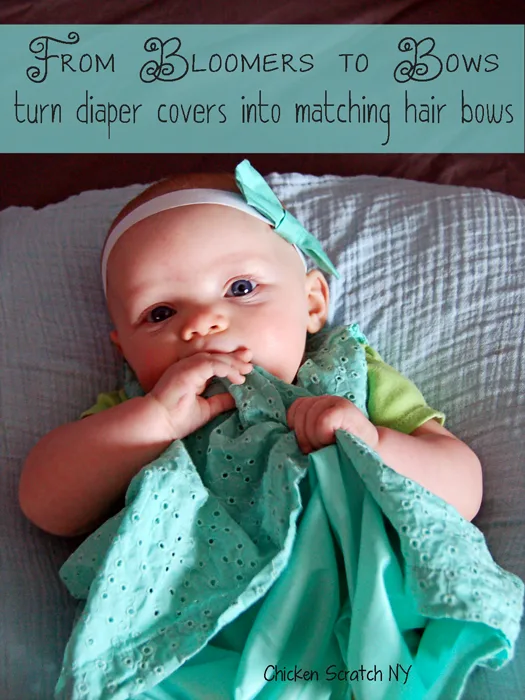 My little lady is also 95% bald. We tried to stick some bows in her hairs for St. Patrick's day and it was a funny failure. I decided to catch two dogs with one bone and turn the pile of useless underwear into hair bows.
Supplies (for one head band)
Diaper cover
Fold-over elastic – Measure by wrapping it around your little ones head. Don't make it too loose but you want it to stay on
Iron
Scissors
Knitting needle
Sewing Machine
Instructions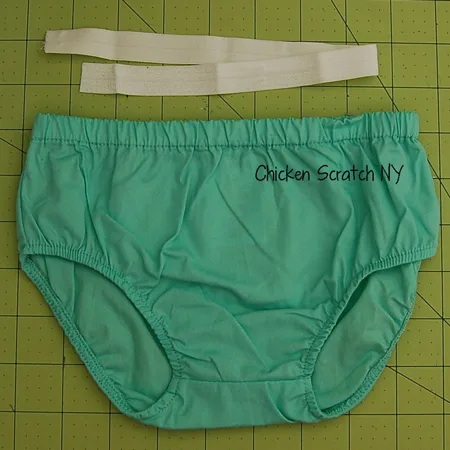 Open up the diaper cover by cutting the side seams and removing the waist and leg elastic.
Iron it flat, you basically turned the diaper cover into matching fabric.
Cut two rectangles one 4 x 3.5 and one 2 x 3.5
Fold the larger rectangle in half and sew along the edge leaving a hole in the middle.
Adjust the tube you just made and move the seam to the center. Sew the ends closed.
Flip the rectangle right side out through the hole you left in the center. Use a blunt tool to pop out the corners, a knitting needle works well.
Fold the smaller rectangle, fold the edges to the middle and then fold in half and iron
Fold in half and stitch 3/4 inch from the fold. Cut the fabric about 1/8th of an inch past the seam and flip the seam to the inside
Accordion fold the large rectangle and shove it through the loop you just made, shove the elastic through too.
Make sure the elastic isn't twisted, over lap the ends and stitch together.
Pull the elastic so the stitched part is hidden inside the loop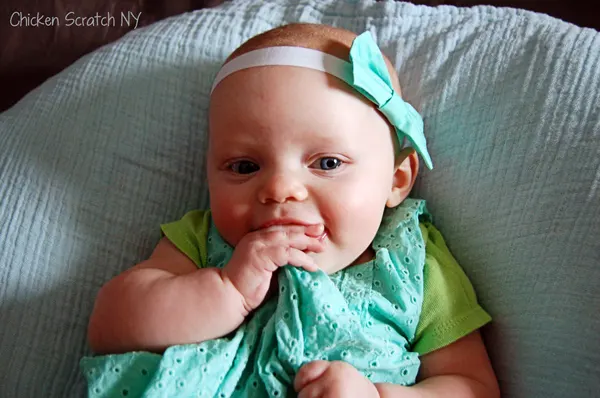 It seems like a lot of steps but it goes together quickly once you figure it out. I did the whole thing holding a squirmy 4 month old so I promise you can handle it!
This is a super simple bow to match a simple dress but you could fancy it up with lace or sparkly trim.