I think everyone and their great aunt Sally has made cinnamon apple sauce ornaments, and why not? They are easy, they smell amazing (I scatter them in the tubs when I pack Christmas stuff away so the next year everything smells like the holidays) and they last forever.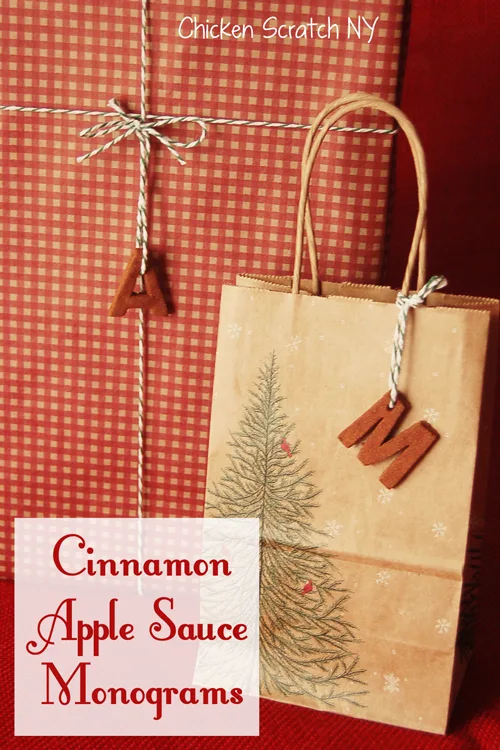 Last year I made tons of stars and a few gingerbread men. This year I wanted to make some special ones to give away as gifts. Thanks to an Amazon Prime membership I was able to order a White Plastic Alphabet Cookie Cutters 1 1/2″ tall
(affiliate link) set for a little over $6. From my personal experience, buy a larger set. The tiny letters were finicky, especially if they had internal cut outs (like A, B, R).If you only need a few letters you might be better off winging it free handed.
To make your own you will need:
Alphabet cookie cutters
Drinking straw
Bakers twine
Cinnamon Dough (instructions below)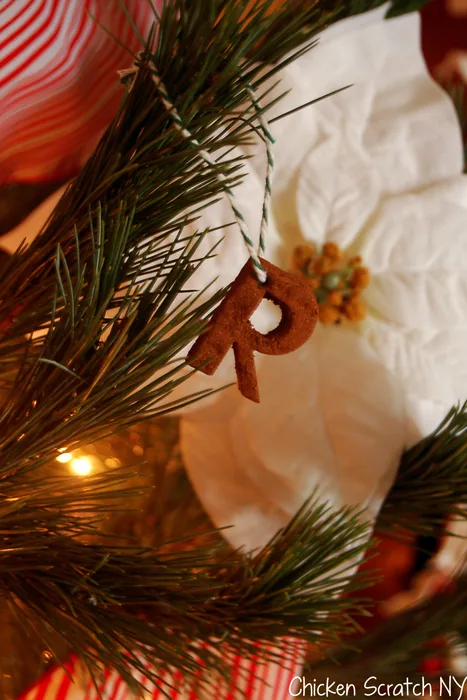 Cinnamon Dough:
Mix 1 1/4 cups apple sauce and 2 cups ground cinnamon into a thick dough. If it's too sticky add more cinnamon, too dry add more applesauce. It should easily roll out without major cracking.
Roll out to about 1/4 inch thickness. Dust with cinnamon to stop dough from sticking to the rolling pin. Cut out your letters and make a hole near the top with the drinking straw, skip this step with letters that have a hole like D's and B's.
Bake at 150 degrees for an hour. Cookies should harden and dry as they bake and at this point your whole house should smell like cinnamon.
When cookies are completely cool add a twine loop to attatch to a gift or gift bag. They can be reused as ornaments every year.
*Optional: add the date on the back in paint pen.