I'm slightly obsessed with Christmas, and especially Christmas Carols. Probably not a shocker if you're already familiar with my Winter Wonderland Mirror or Jingle Bell Rock Wreath. We're currently in the process of adding lots of shelves and a full wall of bookcases to the living room so I'm just going to need a lot more Christmas decorations.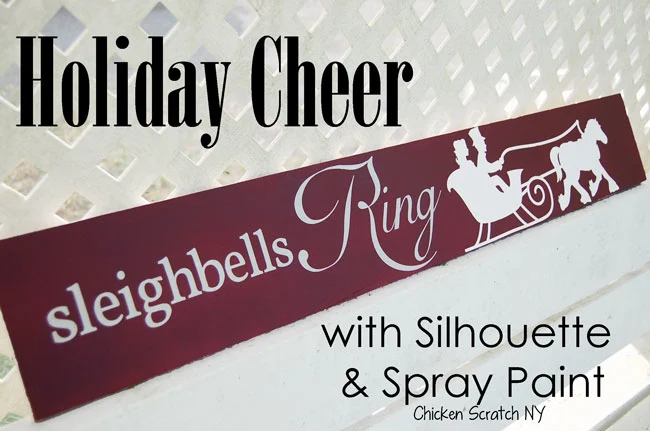 I started with a 6×36 in piece of "craft wood" from Lowes (apparently such a thing exists). I painted it with Apple Barrel craft paint in White mixed with some plaster of Paris for a chalky finish. I used a 2 inch chip brush and intentionally left a streaky finish. While that was drying I cut out my shapes on $store contact paper with my Silhouette.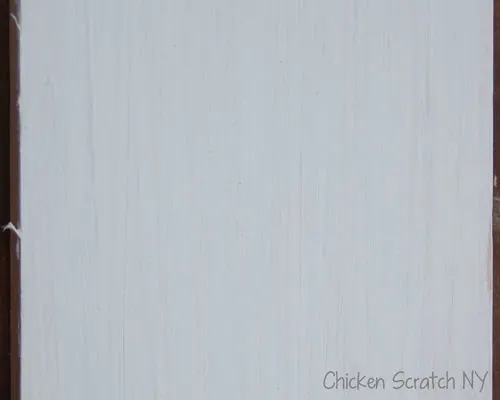 I bought this sleigh shape from the Silhouette store last Christmas and never had a chance to use it. I also set up the words "sleighbells Ring" in Volkorn Regular and Mirella Script, respectively. I ungrouped the text and made the R larger and moved it so the bottom swoosh didn't overlap the other letters. When I'm doing a big project that involves several small stencil pieces I like to make a mock up in Silhouette Studio so I can see how the pieces fit together. The red rectangle is 6×36 the same size as the board.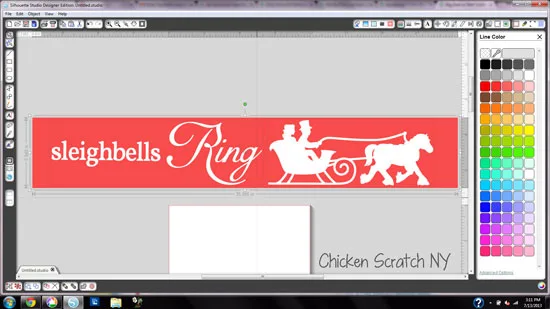 Then I had to move all the pieces so I could actually cut them out on one sheet.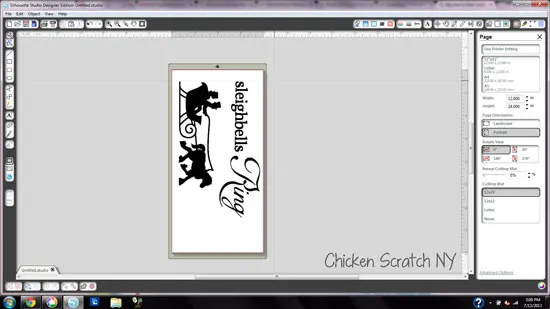 I weeded the contact paper then tried to use transfer taper to place the stickers. I'll be honest. It was AWFUL. The contact paper is low contact and it didn't want to let go of the the transfer paper so it took much longer than it should have, but it was still better than doing it by hand, especially the super script-y "Ring".

First coat of Valspar Royal Garnet spray paint:

Second coat:

After 3rd coat and contact paper removal.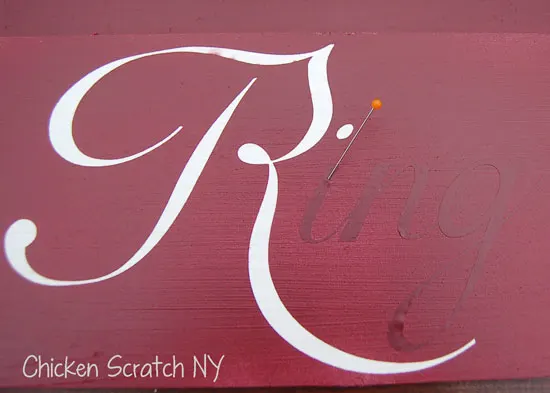 I used a pin to remove the stencil. Even though the contact paper bubbled a little there was minimal leaking and I only had a few areas to touch up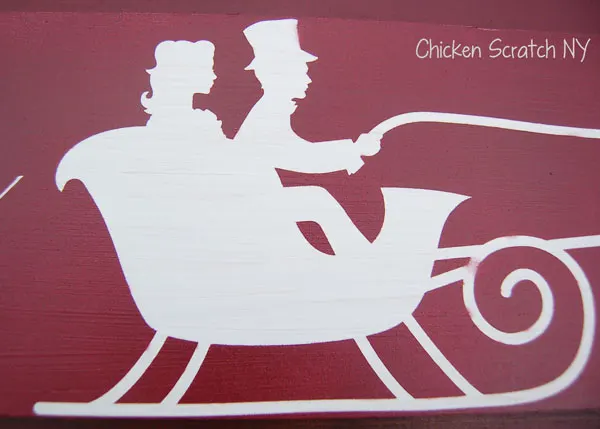 I love that the streaky-ness of the white paint still show up. After I touched up the spray paint job I painted the edges of the board with more white paint.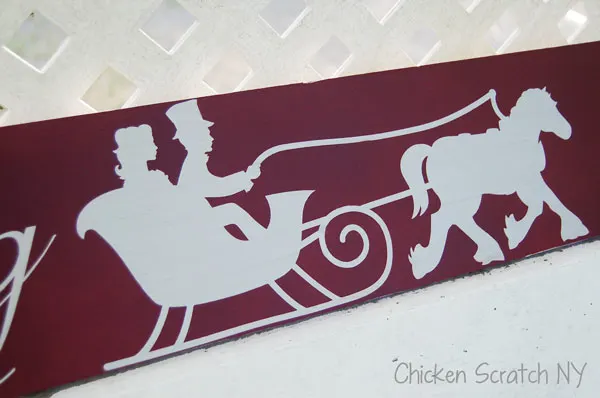 For less than $5 you too can make a lovely, simple holiday sign.