Text plays a big part in blogging. You use it for branding, Pinterest, the site itself. It's really important to use legitimate font resources.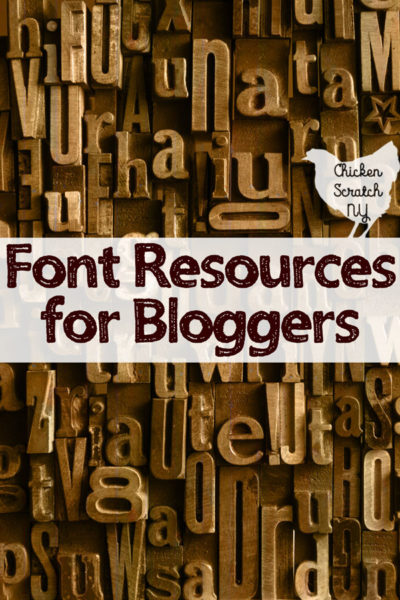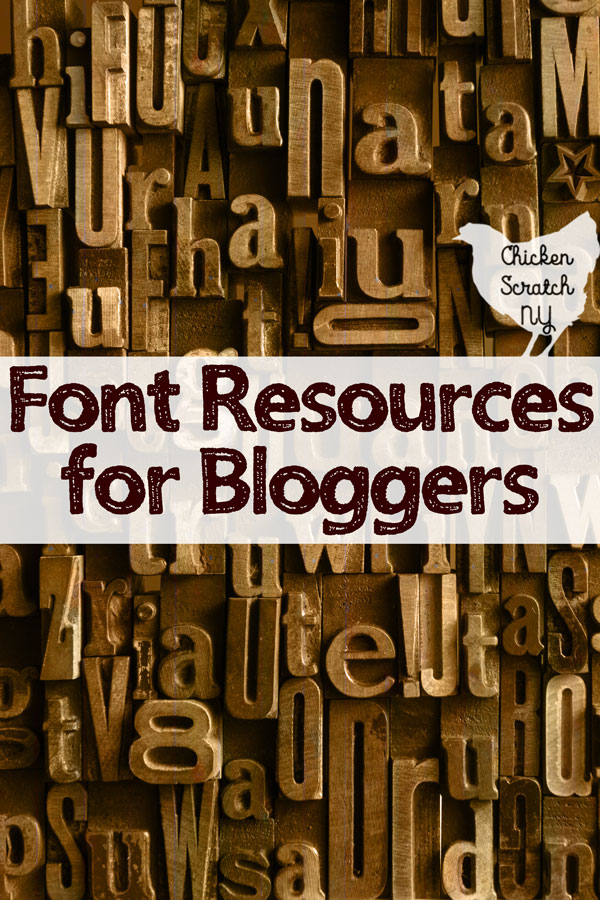 Fonts are a type of software and they all come with a license. Some are free any use, some are free only for personal use and some are only available with a purchased commercial license.
There is a lot of grey area with stolen fonts and using free for personal use only  fonts as a commercial font. I stick to using only commercial licenses that I've purchased.
If you buy a font chances are good that everyone and their uncle isn't going to be using it. I remember when I started blogging and 8 out of 10 pictures used the Budmo font.
I've put together a list of my font related resources for bloggers. I've included the places I find my fonts as well as a few management tools.
Font Squirrel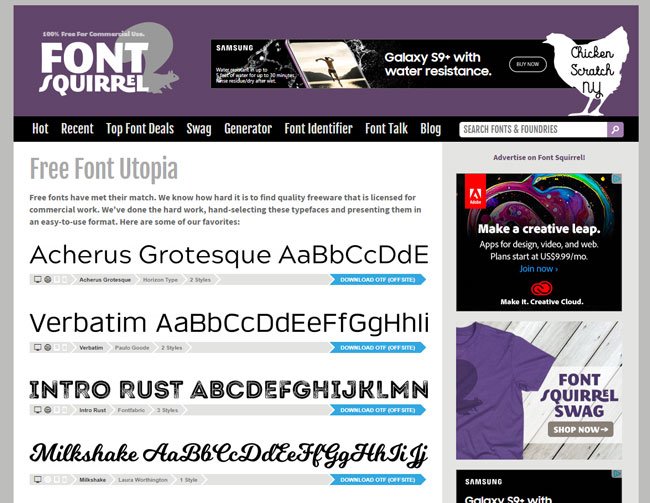 Font Squirrel is a database of free commercial fonts. You can find a lot of good stuff there. If you scroll through I'm sure you'll recognize a lot of the fonts because they're available with a commercial license for free so everyone uses them.
If you're still confused about what a font license is and if you need one (the answer is yes if you're using it on your site by the way) check out this article: What is a font license?
I only use commercial fonts and that's all I have on my computer. It's easier to keep track now that I use one main font but if you're using a variety I'd recommend doing the same.
The Hungry Jpeg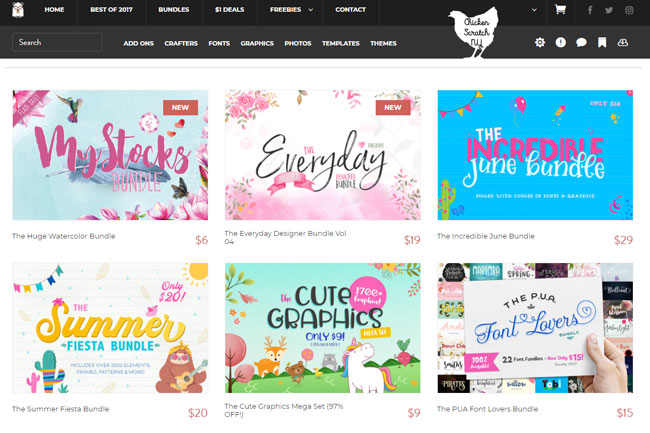 If you're looking to step up your font game and you are looking for something that's going to stand more I can't recommend The Hungry Jpeg enough. Every month they put out new font bundles. Those bundles are the easiest way to amass a great font library for cheap.
When you purchase a bundle you get a ton of fonts and usually a variety of graphic packs. And they come with a commercial license. That means you can legally use it on your website, printables or merchandise, ect.
There is a $1 section where you can snatch up some great deals. If that's not in your budget they also offer a constantly changing library of freebies to download. Those also come with a commercial license!
Wordmark.it
If you have a huge font collection you know how much of a struggle it can be to pick the right one. You can either go through clicking each one based on the tiny little sample or you can use Wordmark.it
It's so easy to use and it has saved me so much time setting up blog posts! Gotta get those images Pinterest friendly right?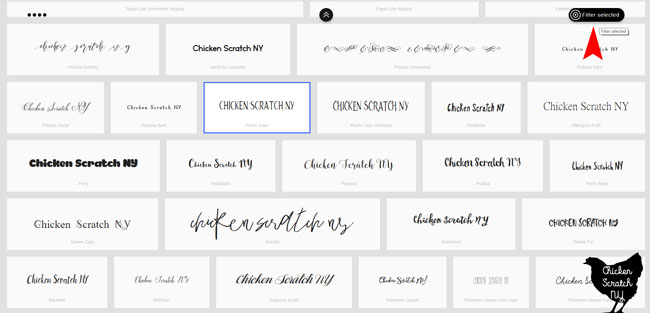 Wordmark.it is a free website that will show you all the fonts on your computer in the text of your choice.
When you open up the site it prompts you to enter a word or phrase. Once you do it works it's magic and pulls up that phrase in every font on your computer.
Scroll through, click on the ones that catch your eye and when you're done click "filter results" at the top, the red arrow in the picture above. All the unselected fonts disappear and you're left with your favorites.

I can't tell you how much this helps when you work with a lot of script fonts. Sometimes you pick the perfect font only to realize the capital J looks like a T and your Jameson Truffles become Tameson Truffles. Readability is important!
Graphic Design
I do all of my graphic design work and picture editing in Photoshop Elements. Photoshop Elements lets you use all of the fonts on your computer in text overlays on your photos or graphic backgrounds.
That's how every image on this sight from the header to the sidebar and all the posts have been done. I used to mix it up and use lots of different fonts but I've settled on one for now.
Elements is a stripped down version of the real deal at a much lower price. I use it to do all of my picture editing and to add the text and watermarks to my images.
Don't forget to pin this to your Blogging Resource Board!
Check out my Blogging page for more ideas or start here: