For a long time I thought I was a tulip failure. Despite my best efforts the bulbs I planted would flower beautifully the first year and then dwindle until I had only a handful of blooms from 100's of  supposedly perennial bulbs. It turns out that while tulips are technically a perennial the modern hybrid types aren't actually very good at it. Some do better than others but if you want years of blooms from a singly planting you should look elsewhere.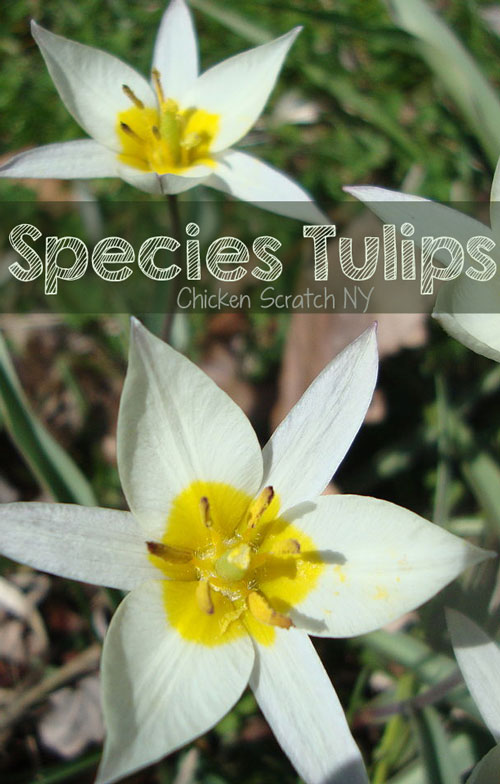 But I didn't want to look elsewhere. I wanted tulips and I wanted them to come back year after year (imagine lots of foot stomping and door slamming here). Then I stumbled across
species tulips
when I was making my Van Engelen order this year. You might remember them as the company that
saved my wedding
. I picked up 100 of their species tulip mix for my front garden to replace the defunct Appledoorn tulips. I thought I'd share what I've learned about these pretty spring bloomers.