Halloween is Friday. Let that sink in. How's you're decorating going? If you've got 10 minutes, 3 dollars and a roll of twine take note because I'm about to hook you up with a SUPER easy and fast Halloween banner.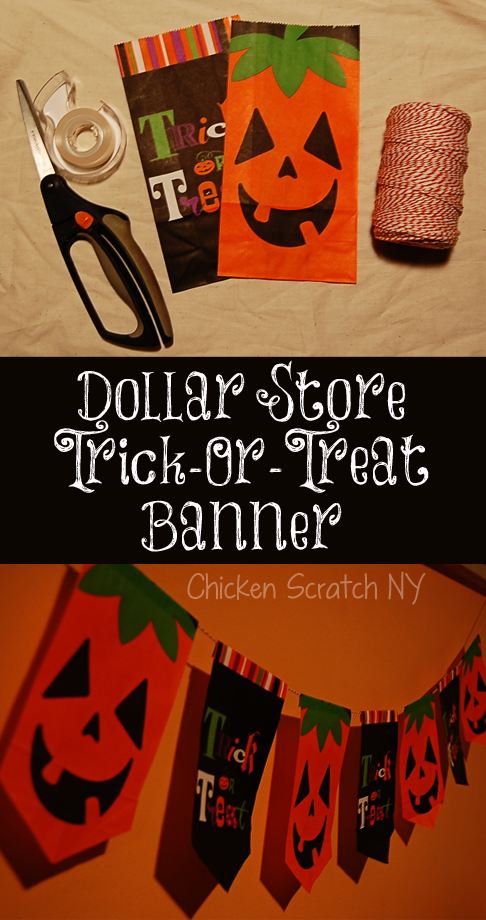 I told my sister (the magpie and recipient of the
glittery witch wreath
that I'm STILL sweeping up after)  about this project and said it was so easy even she could dot it. She cam back with "that's going on your blog isn't it? So easy I can do it?". Well Amber, here it is! The Halloween Banner that's
So Easy My Sister Can Do It!