Hey! Looking to start a blog and make a million dollars in 3 weeks while working only 2 hours a day?! Have I got a deal for you! For one mortgage payment low payment of…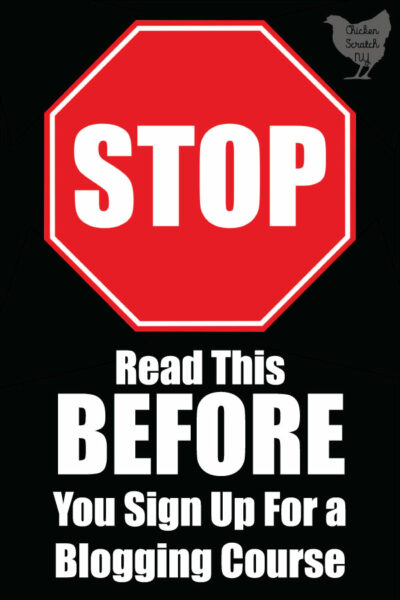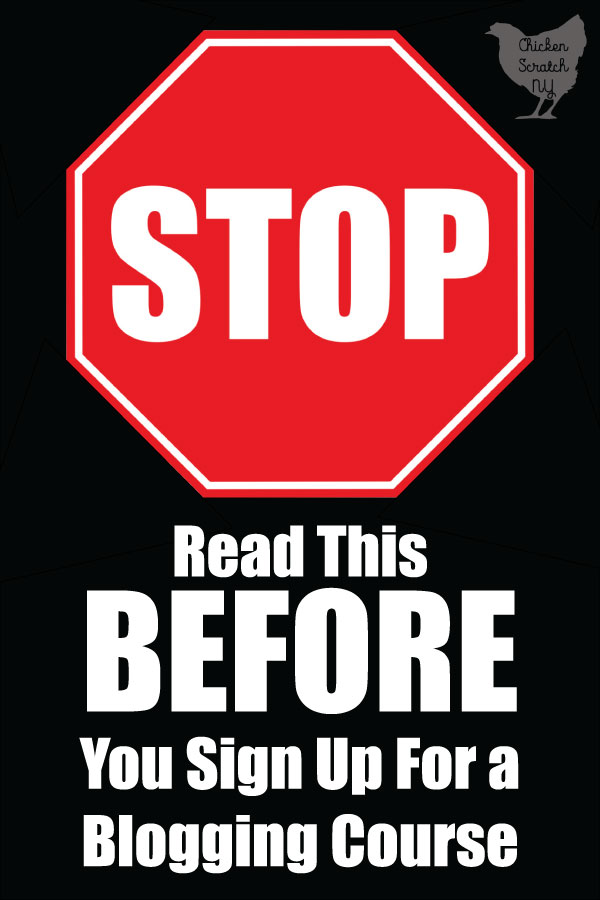 Does that slightly exaggerated pitch look a bit familiar? It's that time of year when a certain blogging course opens and it's all over the place.
The most important thing I can tell you is: You Do Not Need A Blogging Course To Be Successful
Especially one that costs a mortgage payment.
There are hundreds of free resources out there that will get you set up with hosting and wordpress, and cover everything you need to know about Pinterest, SEO and affiliate marketing.
If those terms mean nothing to you and you're even more confused than you were when you got here, that's fine. I'll leave some of my favorite free resources at the bottom.
Blogging has a huge learning curve. It's a steep uphill battle and eventually it's going to click. But it's gonna take a while to get there.
First things first, I never bought EBA. To some people that means I have no right to talk shit about it. But I'm still going to.
Each year I dread March, seriously can we stop it with the aggressive email marketing? Sending me 47 email about what I'm missing out on if I don't sign up isn't working, it's making it really easy for me unsubscribe from your list.
Full disclosure, I did purchase Billionaire Blog Club last year (which has since turned into Dare to Conquer) which I found because of all the EBA fervor and I don't regret it at all.
The Number One Thing You Need to Realize
They are selling you their course, of course it's going to sound amazing and life changing. They want you to buy it.
Most if not all courses have affiliate pay outs. That means if I give you a link to sign up for XYZ and you do I get money. The more expensive the course, the higher the pay out.
That's why people keep pushing Bluehost even though it's notorious for causing problems.
Don't you think it's a little weird that there aren't any negative reviews? Maybe I'm just to cynical for my own good but….
Blogging Is Not a Miracle Cure
My biggest problem with EBA is the downright predatory nature of the recruiters. They seriously recommend you put the damn thing on a credit card.
You need to invest in your future. It's a business, you want to be successful right? THIS IS HOW YOU BE SUCCESSFUL
Stop it.
If you are living paycheck to paycheck, working full time, raising kids and you barely have time to brush your teeth do you really think you'll be able to whip out a million dollar website in 3 months?
Can you pay off that $1000 before the interest racks up and eats you alive?
No. You won't. I (arguably) know what I'm doing and I'm not making enough to quit my job. The success stories are inspiring but what you don't see is all the people that didn't make it big.
You aren't going to see a blog post titled "I've been working my ass off for months and I finally broke $100!" and if you do it's probably because I wrote it… Those aren't the stories that people want to hear.
On top of that, blogs cost money to run. After you've paid for the course you still need hosting and a domain (URL), then there are themes and plugins, stock photos, scheduling services. It adds up.
Don't put yourself that far into debt for a maybe. Save that credit card for things that matter like new tires and vet bills.
I understand that there are people out there that can throw $1ooo at something without thinking. That's great. If you've got that money burning a hole in your pocket and you want to start a blog go for it and I wish you luck. Because:
Money Makes Things Easier
It sucks but it's true. The truth behind all the courses (even my beloved DTC) is that the information is already out there somewhere.
The beauty of the courses is that it's all in one place with (hopefully) the bullshit weeded out and a built in community.
Community is huge when you're a blogger. You aren't working at an office where you have people to brainstorm with, celebrate victories or bitch when your traffic suddenly nosedives.
You can find that community on Facebook. I love the DTC slack chats but I spend more time in a few homesteading blogger groups.
I started Chicken Scratch NY for free on blogger in 2010. I wanted to stick to it for a year before I really got financially involved (to be fair blogging was much different in 2011 than it is now). Then in ~2011 I bought my domain, then a year or so later I paid someone to transfer my site to WordPress.
It adds more steps and it's a pain in some aspects but if you want to start a site for free blogger isn't a bad choice.
The one thing I think EBA gets right is to do it scared. Like I said, I started blogging in 2010, started taking seriously after my divorce in 2017 and two days ago I posted my first Instagram story with my actual face speaking words.
I've been doing this for almost 10 years and I'm still scared. But I'm still doing it.
FREE Blogging Resources:
Podcasts
I listen to podcasts in the car every days. The four that I'm sharing are my favorites, they consistently give good information. All of them offer paid courses but I've never bought anything from any of them.
Online Marketing Made Easy – Actionable tips for running an online business with a hearty splash of life coaching
The Goal Digger Podcast – Covers tons of topics including courses, growing an audience and social media. I listen to this constantly in the car
Simple Pin Media – Everything you need to know about Pinterest
The Blog Millionaire – Business & Blogging tips, including technical aspects & SEO
Other Resources:
Wp Beginner – Literally everything you need to get going with WordPress, I still end up here and with the Gutenberg update I've got it book marked
Obstacle.Co – Free information from Scrivs, the generous genius behind DTC, if you can't afford it and/or aren't interested in the paid course you should definetly check out the free Blogging Bootcamp Emails <- Affiliate link
Free Font Resources for Bloggers
Also Check out: