When you walk into my home the first thing you see is a red bookshelf with a giant frame on it. During the fall I had the fingerprint tree from our wedding on display but I wanted to change it up. The frame is filled with a piece of foam core board covered in burlap so I knew what ever I added had to be light weight.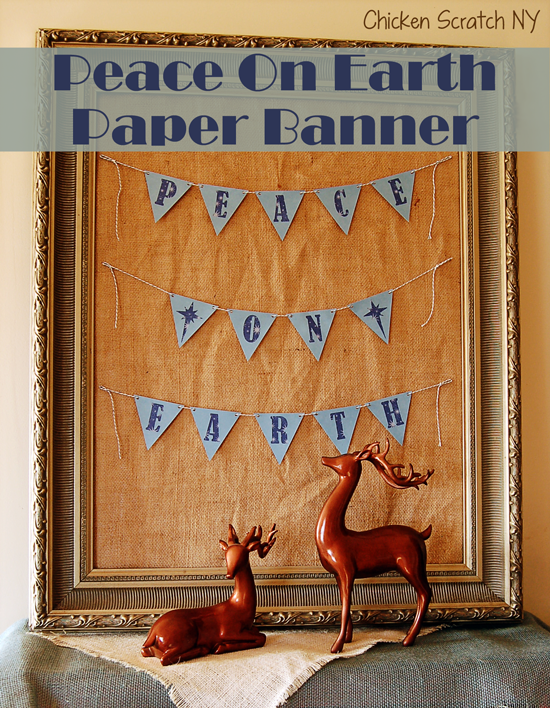 A wander through the craft room was in order.  After a few minutes I found a package of light blue adhesive card stock, I'm sure I bought it with something in mind but who knows what that was. Luckily it worked out perfect for this banner.
Supplies:
Adhesive backed card stock
Patterned scrapbook paper
Twine
Silhouette cutter *Free cut files are available at the bottom of the post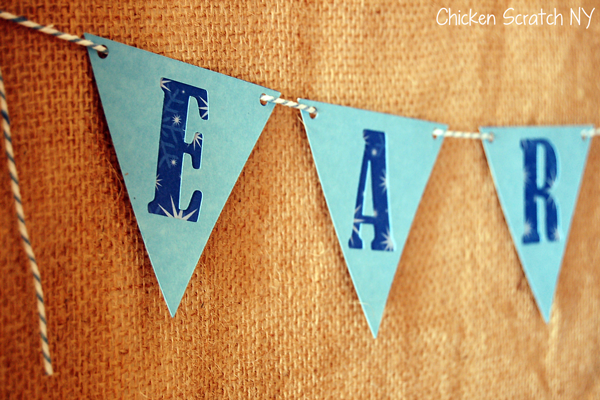 Instructions:
Cut the Peace On Earth file from your adhesive card stock. It is set up for an 8.5 * 11 sheet. If you want to cut the 2 stars you'll have to do it on another sheet, they didn't fit on the first one!
Cut the Blank Banner pieces from the patterned paper
Remove the backing from the adhesive card stock, line up the holes at the top and squish the patterned paper and card stock together. Make sure you don't forget any small interior pieces
String the banner pieces up on the twine and hang.
Studio Files: Peace On Earth, Blank Backs
SVG Files: Peace On Earth, Blank Backs