Hey there! My name is Alecia and I used to be a creative person.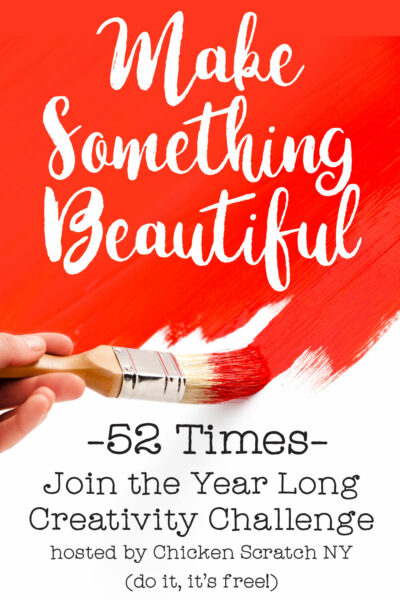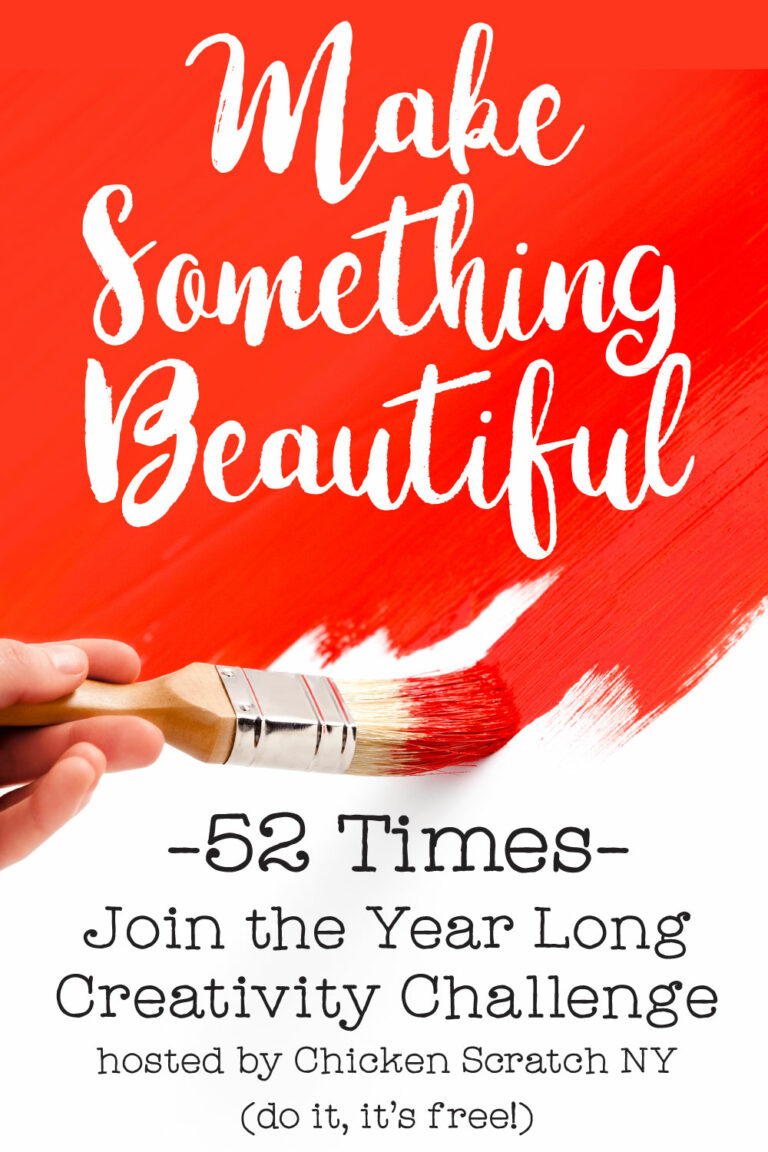 Long before I started writing snarky articles about keeping geese or telling stories about chickens with death wishes Chicken Scratch was a craft blog. Back before that I was one of the weird art kids in high school.
I used to make things all the time, for no reason. And then I stopped.
Part of that can be blamed on blogging, anytime you attempt to monetize a hobby you're risking your passion. I don't really like writing tutorials (that's why most of my tutorials are a mess…) and I got to the point where I didn't want to make anything because it felt like a waste if I wasn't going to write about it.
And that's dumb and sad and other negative adjectives.
Recently I started getting back into my old hobbies, including painting and sewing, and I realized how much of myself I had lost when I gave up being creative.
So I challenged myself to make one new painting each week for an entire year. And now I want to challenge you to do the same thing.
52 Weeks of Making Things
The name needs some work, I'll give you that. But you get the idea.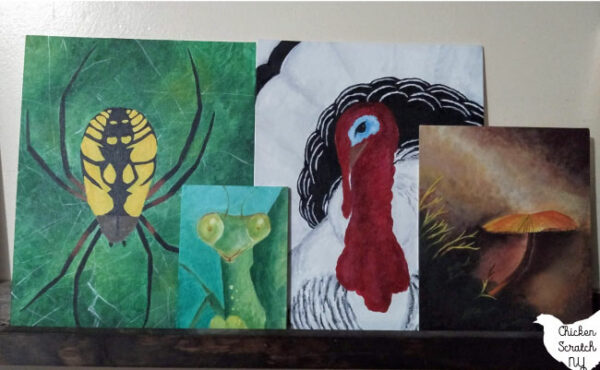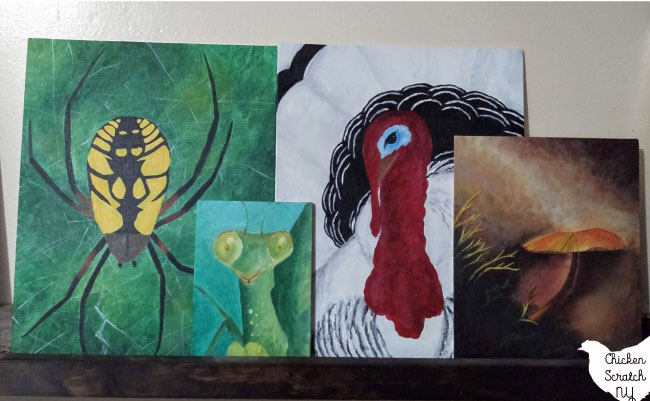 I haven't put too much thought into the logistics because I know myself and if I get bogged down in the details nothing will get done.
Here's the plan:
Make something every week for a whole year.
By the end of the year you'll have brought 52 of something creative into the world. And that's pretty cool.
I decided to go with painting because I love painting and I don't do it enough. Somehow in my mind I've built it up to be this big hassle when it really isn't.
If you decide to join me on this poorly planned journey head over to my brand new Facebook group and introduce yourself & share what you're working on.
I'll be adding all my paintings to my Instagram stories as I finish them and posting in the Facebook group as well as sharing things I find inspiring.
So let's get into the excuses:
I'm not a Painter
That's cool, you don't have to paint.
Pick something you love doing or something you've wanted to get into and haven't found the time for. Here are some ideas:
Quilt Blocks
Poems
Cakes
Photographs
Clay Pots
Songs
Jewelry
Latte Art
Basket Weaving
Calligraphy
Felted Kittens
Just pick something. You can always change it later.
We're not signing contracts here or anything.
Sidenote:
The goal by the end is to have 52 of something so keep size in mind. If it's food it's not going to be hanging around for a whole year but if you decide to make life sized sand sculptures you're going to have a hard time storing them.
If you're going to make something with an expiration date take lots of pictures, keep them for yourself or share them with the world.
I'm not good at … Activity
Good. Do things you're bad at.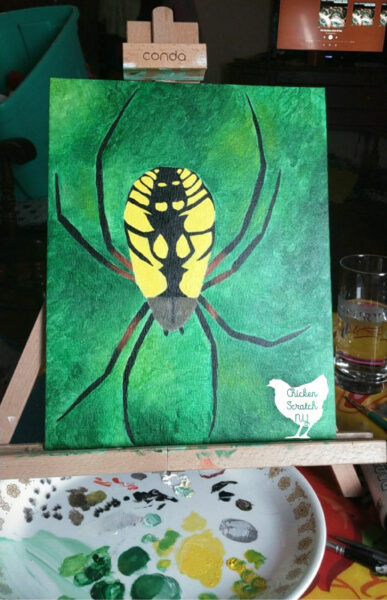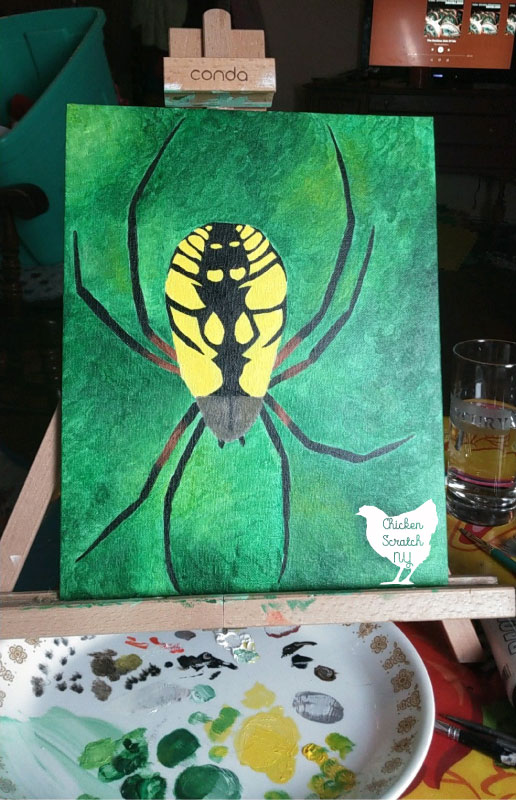 By the time you've made it through a whole year you'll at the very least be better than you were when you started.
Objectively I know I'm not a bad painter, but I'm also not great and I struggle getting the canvas to look the way I want it to in my head.
This format of one painting a week is going to help me out. Seven days is a good amount of time to fight with myself over how good something is before I move on.
I'll Run out of Ideas
That's not going to happen. I promise you will not run out of ideas.
I used to get really anxious about writing for this site. I have so many ideas but I was afraid to use them because I was afraid I'd run out.
Again, my name is Alecia and I'm an idiot.
That's not how creativity works, the more you make or craft or create the more ideas you'll have.
You have to start somewhere, you don't need to know the end or even the middle. Make one thing and see where it takes you.
Ugh Fine, You Win, I'll Start In January
NO
Start now. Don't wait for January to change your life. Do it today.
I get it you're busy, but you're going to be busy in January too. Life keeps going no matter what, you might as well make it a little more beautiful on your journey.
What Happens at the End?
No idea, we'll figure that out when we get there