We had two guestbooks at our wedding. The first was a fingerprint tree, it was on the main table when you walked into the barn next to the card basket.
We also wanted to give people a way to leave us some words of wisdom or a nice little note so we added another guestbook.The idea came from a guest post I had on here earlier in May for "
More than a Guestbook
" from 
Veronica
.
You can kind of see them around the centerpieces. (I kept all the squash and intend to eat it all! Yum!)
(I also won a Print Runner Giveaway for 100 postcards AND a free copy of My Memories Software so that helped!)
I bought the Autumn Splendor Pack from the My Memories store.
After a lot of messing about with various items I settled on a design I loved (didn't have the CSNY on it though!):
I had it printed and received a stack of postcards in the mail a while later.
We put a few on each table with pens so people could leave us a message. We had a few kids at the ceremony so we got some lovely drawings. I hung two stands of bakers twine with mini-clothes pins and when people were done they all hung up the postcards.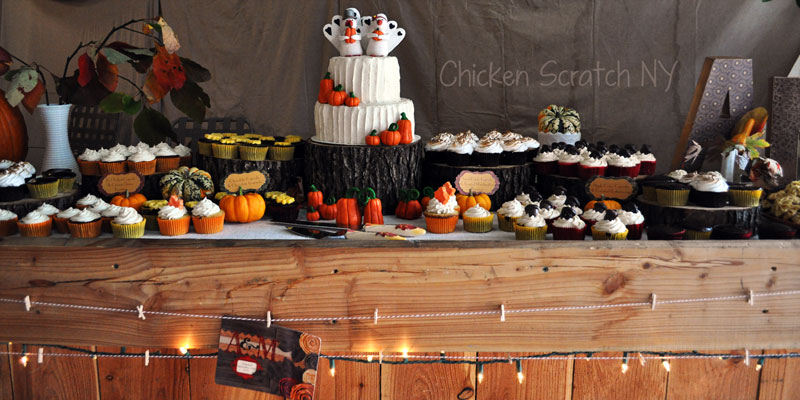 One of my favorite parts of the wedding was the Cake and Cupcakes part of the bar (we used the rest as the head table)