A while back I wrote a review for Billionaire Blog Club, well that went into a pretty little cocoon, came out a butterfly and now it's Dare to Conquer (or DTC to make things easier).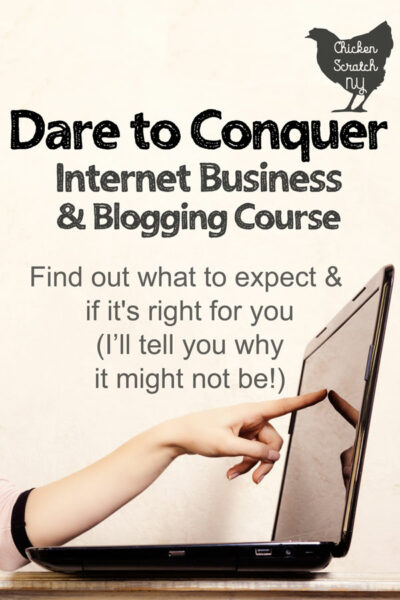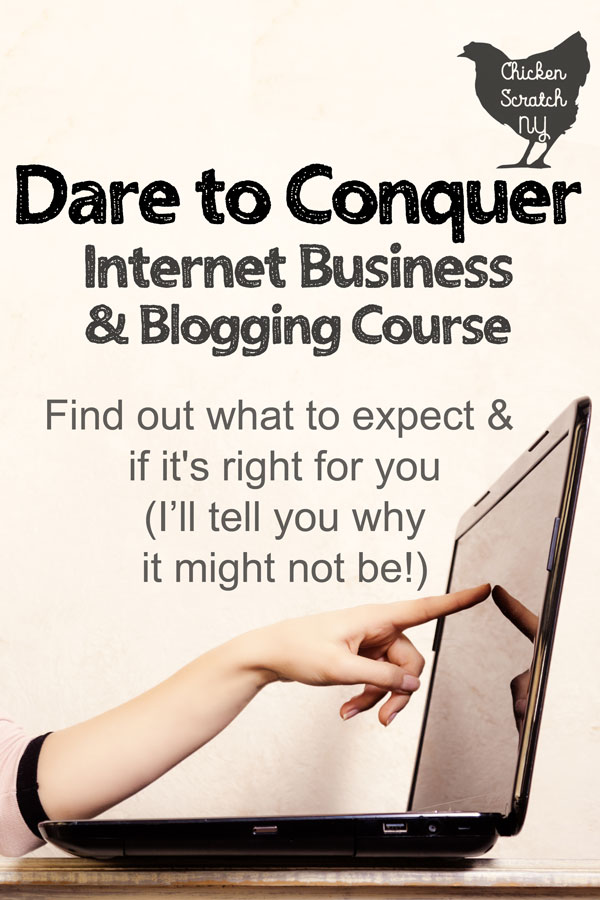 I meant to put up a Dare To Conquer review back when the original shift happened but, well, I didn't. So I'm doing it now. 
This post contains affiliate links for DTC, I will make a commission if you sign up after clicking them.
Between BBC & DTC somethings have changed and some have stayed the same. Today I want to walk you though what DTC is, how it's changing and if it's right for you.
What is DTC?
Dare to Conquer is an online business & blogging course and so much more. I've bought a few courses here and there but nothing else has covered 1/4 of what DTC does. Having everything in one place is amazing. And it's constantly evolving and being updated as things change.
HEY GUYS YOU DON'T HAVE TO PAY $1K ANYMORE!
As of 6/24 you can sign up for the whole DTC experience on a monthly basis for $99 or you still have the option to buy the individual courses (I'll break them down below) .
The real reason I love DTC is because it's honest, it's up front and reading though the advice doesn't make me feel like I need to shower the ick away. Scrivs explains it best:
"Dare to Conquer is about being an example of running the type of business that you can be proud of. One that can be an example of respecting the lives of your audience while also achieving the goals that you've set.

Dare to Conquer is about helping you be the best you.

That sounds cheesy as hell but that's okay. You gotta be, who you gotta be." – Dare To Conquer Manifesto
Sounds pretty good right? Now that you know The Why, I'll tell you the what.
Individual Courses
The courses are step-by-step plans filled with questions (think of it as homework) you need to answer and work you need to do.
You won't be able to read each course, click a few boxes and start making money. You will need to do the hard work to get the most out of the course.
The DTC Business Framework – This is Free!
This is a new thing, Scrivs is starting a new site and we're all along for the ride. You don't have to be a member to see it all go down so be sure to check it out.
These are the backbone of the program. It's 100% digital, it's self guided classes that you work though on your own. Some of the lessons have video but most are written down.
One of my big problems with the BBC format was that it was all video. I'm a really fast reader and for me it can be frustrating to wait for a video. The new format is so much better.
There are some videos, the owner Scrivs is really  good at using video where it's needed. One place where the video really shines is in the Business Launch Blueprint. If you're bad with tech it's always easier to follow along on your screen step-by-step.
The blueprint will show you step by step "Find your Why", find your customer and how to buy a domain, set it up on WordPress. It even has a section for the basic plugins you should use to get started. To some people that alone is worth the price tag.
The Slack Community
I'm leaving this section for now but I'm not 100% sure how the slack community will work with the new monthly membership.
One of the hardest parts of blogging is feeling alone. Especially if you're starting out, you don't have a team or co-workers.
It's a great feeling to have people there to help you out when you get stuck or celebrate with you when something great happens. I don't spend as much time there as I would like but I've only had good experiences.
If you have a question for Scrivs the Slack chat is a great place to ask. I don't know how he does it but he's always popping in and out to answer questions.
While running a ton of blogs and he and his wife just had a second baby. He works hard, and he works hard for you.
Keeping Up To Date
You might not want to hear this if you're just dipping your toe in the blogging pool but the game is always changing. Google and Pinterest like to keep you on your toes and once you'll got it down they're going to mess it all up for you.
DTC is constantly being updated. One great example is the Great Board Booster Disaster. Back in the day (like a year ago) there were two main Pinterest schedulers (once you've got a lot of content you'll probably want to start using a scheduler, but don't worry DTC covers that).
They were Tailwind and Board Booster. BBC was all about Board Booster. Long story short, Board Booster got shut down by Pinterest for not playing by the rules.
It was a pretty big deal for a lot of people, Pinterest is a huge traffic source and losing your scheduler is a big blow. Within a very short amount of time BBC was updated with a brand new set of Tailwind tutorials.
DTC is NOT for You If:
You can't afford it. I meant what I said in my other post about blogging course. You don't need one it just makes it way easier. Don't put yourself in debt for this.
You are looking for a formal classroom atmosphere. DTC lesson are very informative but it's more like sitting with your favorite uncle in a coffee shop getting advice than sitting in a lecture hall taking notes.
Scrivs is very casual and personable. I love the relaxed nature but it might not be for you. Also he swears pretty often. Again, it doesn't bother me but you might not like it.
The best way to get a feel for it is to sign up for the free boot camps and get on his mailing list. It's just like the DTC experience. Honestly it's amazing what he's willing to give away for free!
You are a course collector. I guess it still can be for you, but this isn't a quick start or an easy solution. You still need to do the work presented in the course.
If you're sitting a pile of info you haven't worked though yet this course probably won't get you anywhere. On the other hand, some people put more effort into something if it's expensive.
You don't like being told what to do. OK. This is me, I always need a bit of a struggle before I'm willing to go with the status quo. Scrivs is very upfront about what you need to do to build a blog (or empire).
I don't always like the advice so I still so some things my way, after all this is my site. But I do follow a lot of what he has to say. I can definitely say most of my successes are following his advice and I can't blame him for any of my flops.
I'm still pretty stubborn though and I'm going to keep writing the occasional post with zero SEO potential just because I want to.
You want to sit back, do nothing and be told you're amazing. You still need to do the work. There is no sugar coating here. The whole premise
Are you convinced either way? Do you have any question that I missed? Leave them in the comments and I'll do my best to answer you ASAP
Check out my Blogging Page for more info or start here: