Have you been hitting the sales? Mike, Mary and I ended up some black Friday shopping, we had to go buy wood shaving and stopped at Herb Phillipson's for winter gloves on the way home. Mike says he'll go with me to Michael's tomorrow to buy picture frames for Christmas gifts but I might end up going it alone. If you happen to be out shopping the craft sales pick up a 4 pack of 6×6 canvases for this fun winter holiday silhouettes project.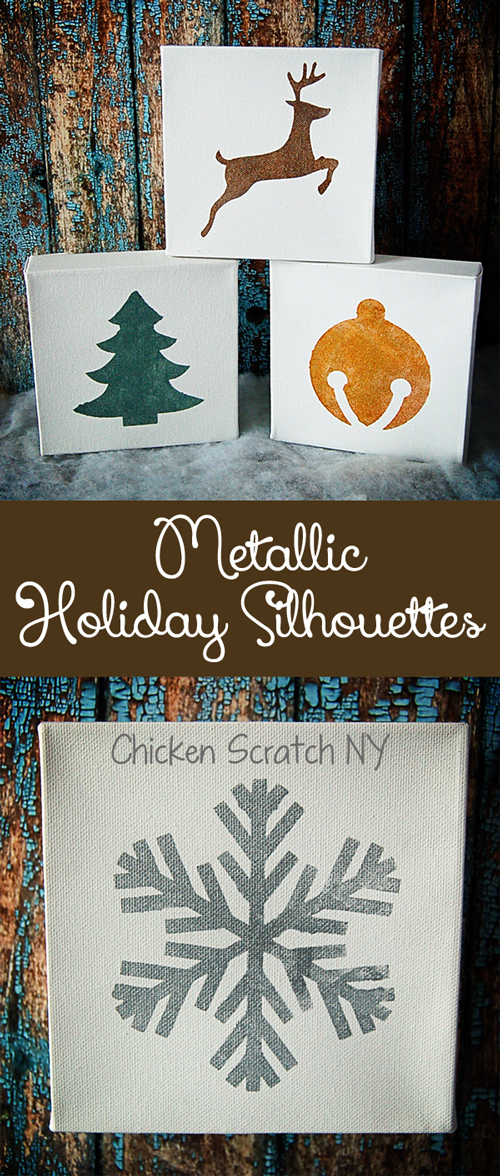 You can recreate this project with any silhouettes, a set of snowflakes would be really nice, but I think the metallic paint is really what makes it pop.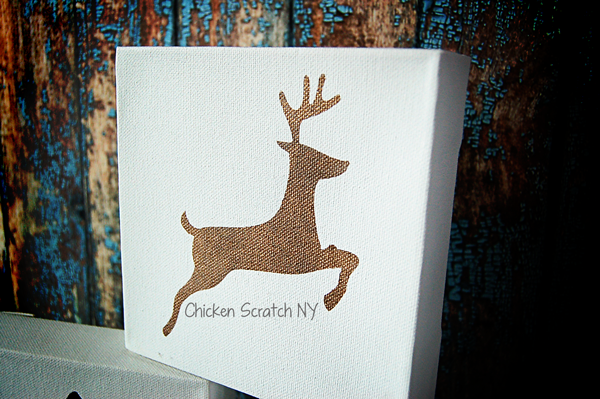 Supplies:
Instructions:
Open up a new page in Silhouette Studio, draw four 5.75*5.75 boxes and line them up so they all fit on a 12*12 sheet
Click on the library icon and find your shapes, double click to add them to your open page
The new shapes will open right on top of the boxes, click and drag them off to the side. Right click and select 'Ungroup' (sometimes I have to do this twice) to break apart the pieces. Drag the piece you want into one of the boxes and delete the rest
Click on one of the corner boxes of the shape to resize it, make sure the whole shape fits in the box. I tried to keep all my shapes between 4.3 and 4.6 tall.
Repeat these steps until all the boxes are filled
Cut the shapes out of vinyl and remove the centers
Move the stencils to the canvases. I used dollar store contact paper and it didn't stick to the canvas at all! I never would have gotten it off transfer tape so my lack of preparation actually helped me on this one. The shapes are simple enough that you shouldn't need transfer tape anyway.
Use the cosmetic sponged to fill in the shapes using an almost dry sponge. Too much paint and you'll have it seeping under the stencil. It's much better to do a few thin coats than one sloppy one. I had some trouble with the stencil sliding all over but for the most part they came out all right, go slow and dab up and down instead of side to side and you should be good.
Remove the stencil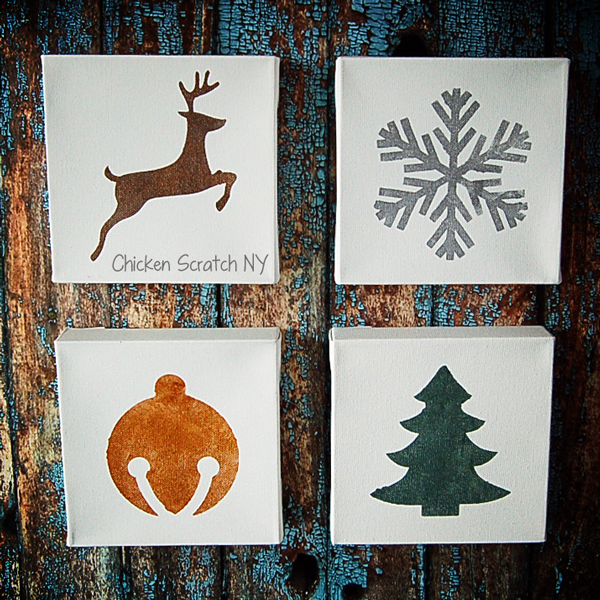 I think I'll be putting these on my bookshelves but I haven't really mapped out a plan yet. How am I already behind? At least I have some pretty canvases!