Back in July I shared a recipe for a Black Raspberry Fool made with sweet berries and cream, at the time I though "I should make this with pumpkin". Which is actually a pretty common theme in my head. This is a spin-off of that recipe. It replaces yogurt with cream cheese and raspberry with pumpkin for a slightly heavier creamy dessert.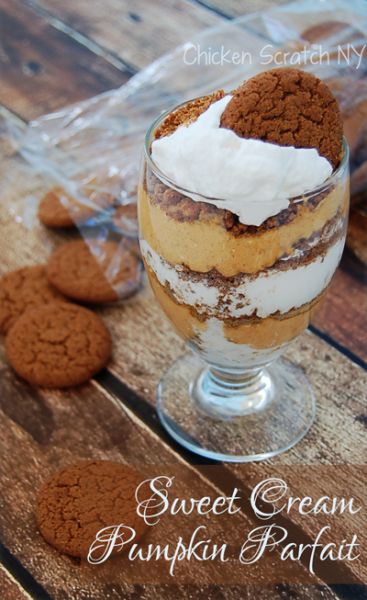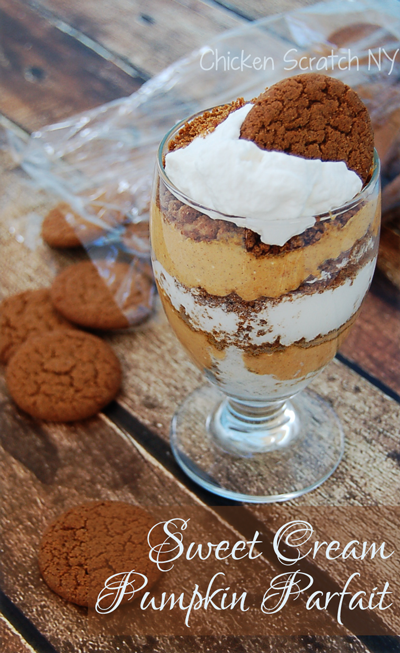 This reminds me of a cake-less pumpkin roll. It's smooth, creamy, pumpkiny and a little sweet and bite of warm spice. Feel free to adjust the sugar or spice to your preferences, this recipe yields a more spicy than sweet dessert.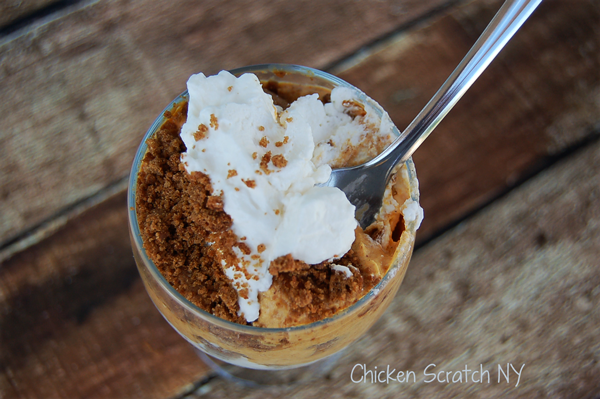 Sweet Cream Pumpkin Parfait
Author:
Alecia @ Chicken Scratch NY
Autumn twist on a fruit fool with pumpkin, spice and everything nice.
Ingredients
8 oz brick or creme cheese, room temperature
1 can pumpkin (NOT pie filling!)
4 T sugar, divided
1 t cinnamon
½ t ginger
¼ t ground cloves
¼ t nutmeg
¼ t allspice
1 qt heavy cream
1.5 t vanilla
Instructions
Whip pumpkin, 2 T sugar, cream cheese and ground spices together until combined, carefully transfer it into another bowl and clean the mixer bowl.
Whip the cream, vanilla and remaining sugar to the bowl until stiff peaks form
Alternate layering whipped cream and pumpkin mixture in serving dish
Optional: Add crushed gingersnaps between layers
Serve cold immediately or hold in the refrigerator, it's best within 12 hours. If waiting do not add gingersnaps, they will get soggy.