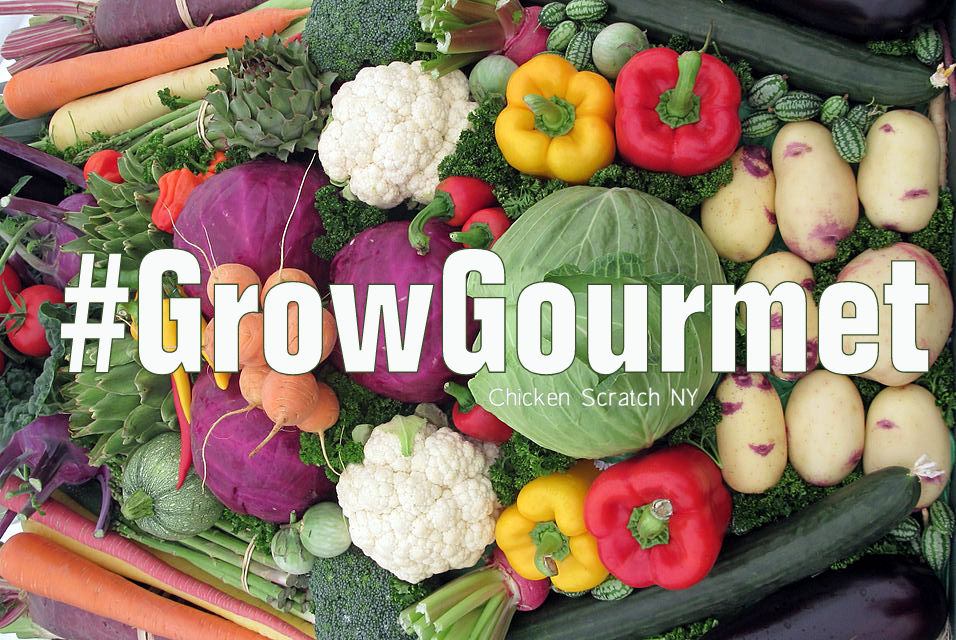 I've got a challenge for you! This summer I want everyone who reads this (even those who don't) to grow something edible and eat it. A pot of basil, a bed of greens, a row of corn, even a hanging basket of nasturtiums (pretty and tasty!). It's up to you but now the shovel is in your court!
Why Grow?
Because it's really not that hard, keep it simple and you'll be fine.
Because it will be cheaper than buying, especially if you're buying organic.
Because fresh food tastes better, it just does.
Because it's an irreplaceable teaching moment, abandon technology for a minute and get your hands in the dirt.
Because there is more variety in a seed catalog than a super market.
Because it's fun.
Why Gourmet?
Honestly? Because it starts with 'G' and I'm really into alliteration. AND because the dictionary definition of  gourmet includes: "in involving or purporting to involve high-quality or exotic ingredients and skilled preparation"
Throw out skilled preparation for a minute, if you start with great produce you don't need to do a whole lot with it. The base of great food is great ingredients, and starting with crisp lettuce you picked 5 minutes before dinner is a great way to begin.
Where to stat?
Talk to your neighbors, find something bullet-proof for your area. In my area you can't kill rhubarb even if you try (trust me, I have), if that's not in the cards stick a pot of herbs in the sun somewhere you walk every day. It's hard to kill something by neglect when you trip over it every day.
Grow something you love to eat but hate to buy. This year I'm experimenting with leeks, I L-O-V-E leeks but at $4 a pound I never buy them. This yeah I bought starts from Dixiondale Farms (not affiliated) and paid ~$13 for ~60 plants. Even if I only end up with 5 pounds I'm ahead of the game.
Speaking of that, buying plants isn't cheating. You'll have less variety than starting from seed but when it comes down to it, you're still eating a fresh tomato ripe from the vine.
You have to start somewhere. Don't fall into the trap of over doing it and thinking you need to grow every single food you feed your family. Most of us have jobs, family obligations and a million things going on. Don't set yourself up to fail, start small and add to it every year. Find out what  you like growing (and eating) and go from there.
What to grow?
Vegetables, fruit, herbs, flowers, chickens. You have an almost infinite number of choices.
Pick a favorite recipe and grow the things you need to make it. Dig out your great grandmother's salsa recipe and plant tomatoes, peppers and onions.
If you love mojitos, grow some mint. Did you know there are over 600 types of mint? Pick three types and have a mojito party with your friends, big hats optional (or mandatory).
Share the Love
Share your green thumb on faccebook, instagram and twitter with the hash tag #growgourmet. Post pictures, your experiences and recipes using your fresh ingredients.