As part of my Christmas in July insanity I shared a bunch of my favorite Christmas Garlands now it's time to bring it back to Halloween. I've got a brand new set of bookshelves, 4 ledges, a buffet and a hutch in need of some Halloween happiness: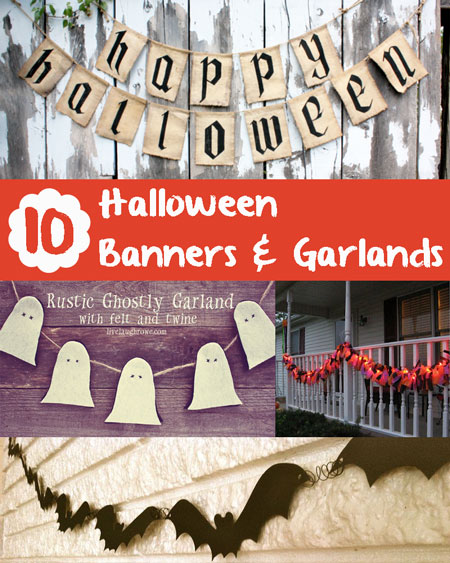 Here are 10 ideas I'm currently in love with: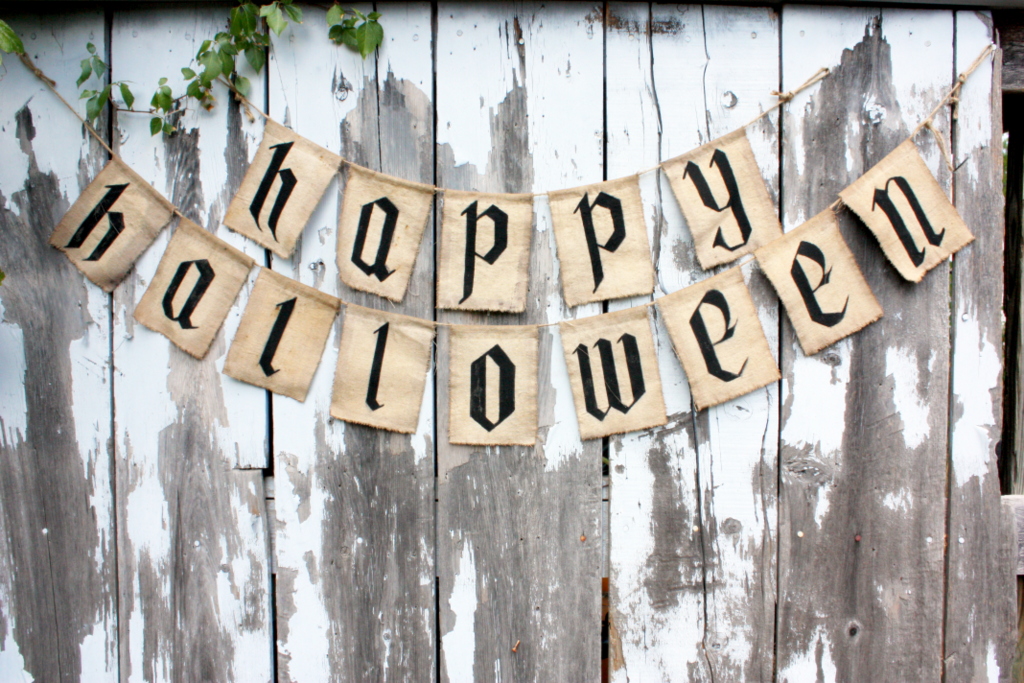 Drop Cloth Garland from Sweet Something Designs – Who says Halloween has to be all about black and orange? This drop cloth banner would look amazing in any room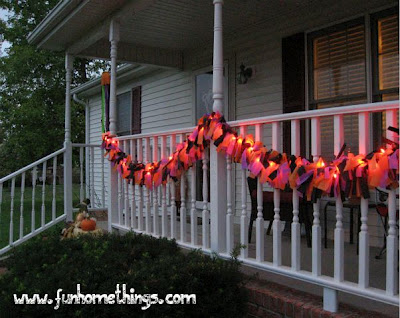 DIY Outdoor Halloween Garland from Fun Home Things – I love this low cost weatherproof decoration, a fluffy white one would be really pretty for Christmas too!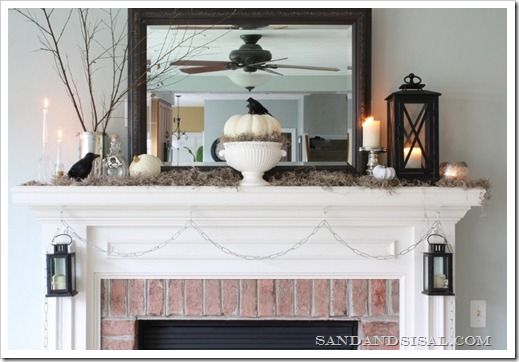 Metal Chain Garland from Sand and Sisal – This is hands down the simplest garland but definitely adds a subtle bit of creepyness to the mantle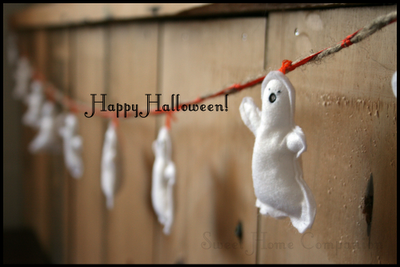 Stuffed Ghost Garland from Until Wednesday Calls – LOOK AT HIS LITTLE MOUTH!!!! Look at it!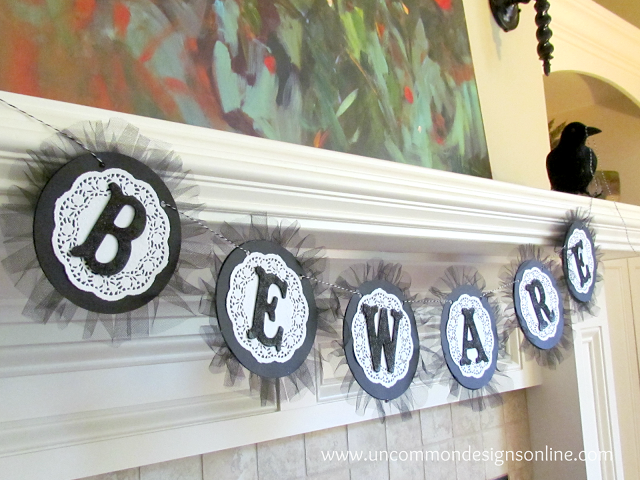 Beware Halloween Banner from Uncommon Designs Online – The tulle adds a feminine touch to a rather threatening phrase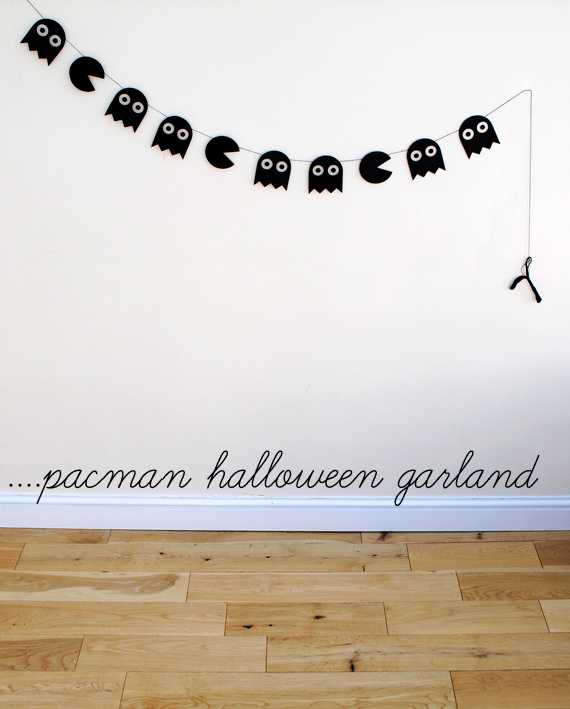 Packman Halloween Garland from Min-Eco – My husband is either a geek, a nerd or a dork. He is very specific on which one he is and there are very long explanations. Whatever he is I know he'd love this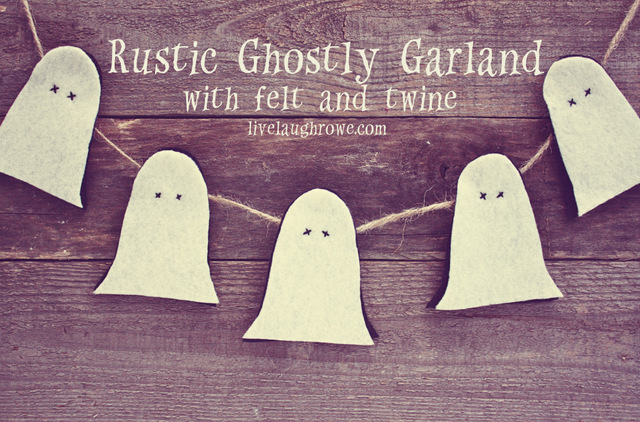 Rustic Ghost Garland from Live Laugh Rowe – I let out the girly-est squeal when I saw these! I love that they are felt, the little eyes, the simplicity. This is an A+ ghost garland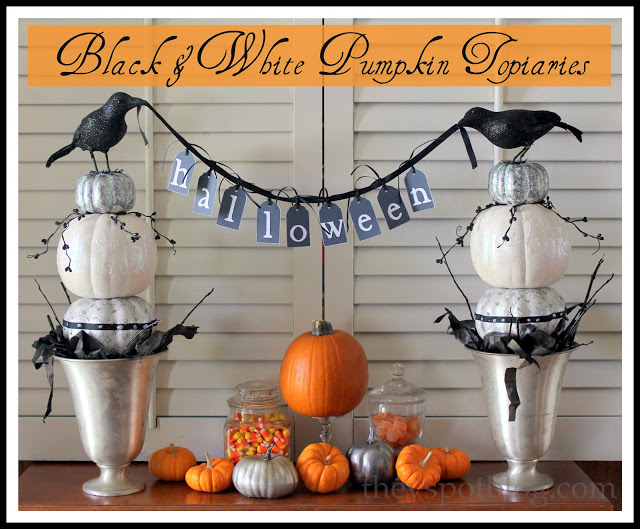 Black and White Pumpkin Topiaries from The V Spot – This isn't so much about the garland as the two crows holding it up. Love!  I with my cat wasn't evil and let me have nice things like fake feathered birds!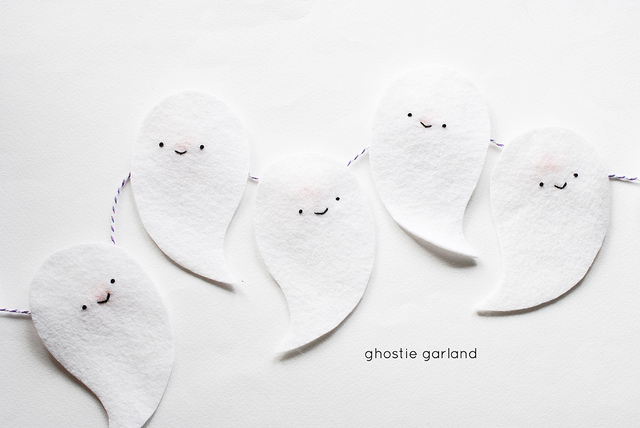 Ghostie Garland from Wild Olive – These are the friendliest ghosts I've ever seen! This would be perfect for a little kids party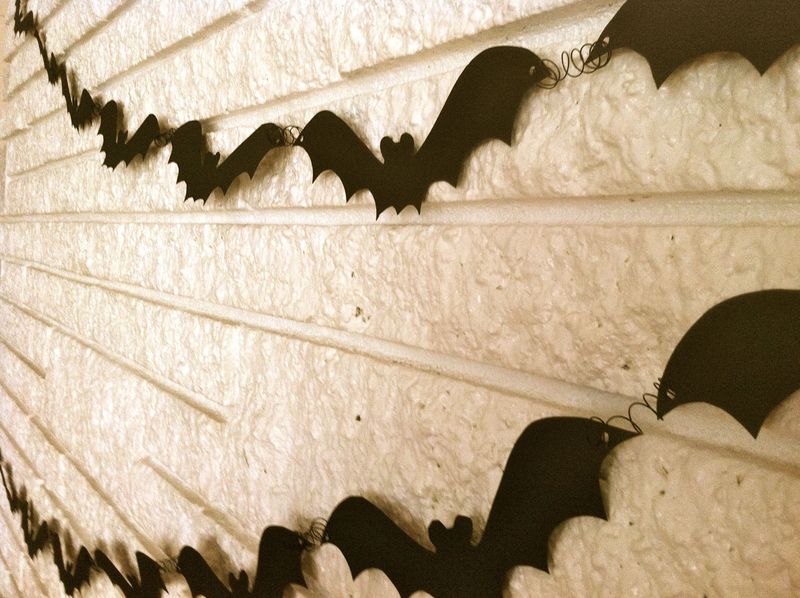 DIY Halloween Bat Garland from The Brass Paperclip – I can't imagine doing this by hand, I'd end up with 2 bats, 3 tops.  But if someone wants to come cut them out for me… (and did you see the little wire coils?!)