Last year I started of my frugal garden series with a post on dividing large plants. I purchased a large bleeding heart and cut it up into 3 pieces, planting them in a small shade bed on the side of my house.
I was out doing some yard work and noticed they were coming up, they've tripled in size since I added the mulch a few days ago so I've got high hopes for lots of flowers. These particular bleeding hearts seem to die off about mid summer so I've planted some hosta in the same area to fill in over the summer.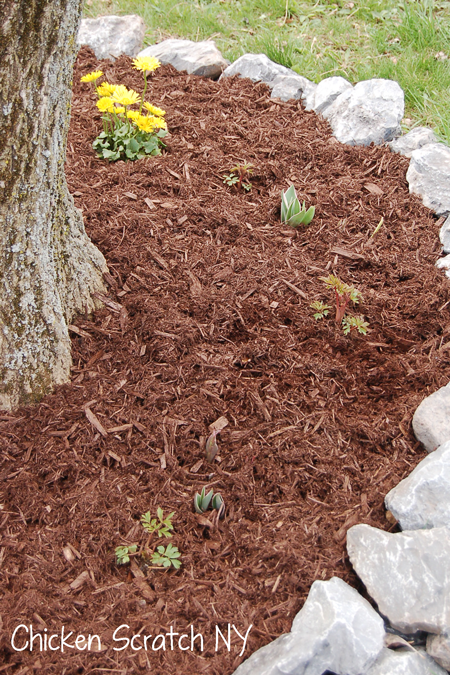 Close up of the largest plant.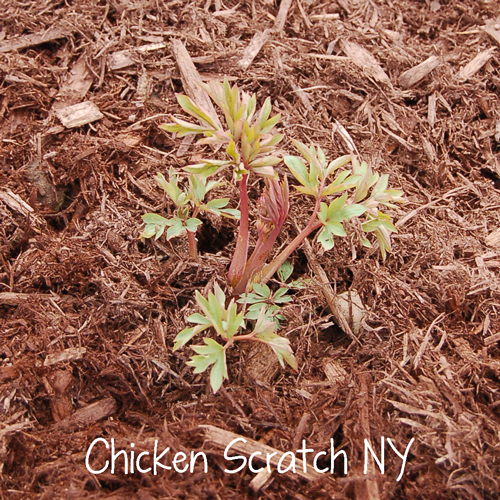 I can't wait for the tulips to flower, we had a few extra Carnival de Nice  bulbs so they went in the bed on the side of the house (the front is planted with red appledorn tulips and white