This is a Sponsored post written by me on behalf of Mrs. Smith's for SocialSpark. All opinions are 100% mine.
I love pie. I was lucky enough to get the Pie Queen of New York (my title for her) for my Mother-in-Law. But we can't all be that lucky can we? That's where Mrs. Smith's comes in. They contacted me and I was given the chance the try all 4 varieties of the Mrs. Smith's Signature Deep Dish pies.
They come in Cherry, Peach, Apple and Pumpkin and each has a special topping you add after baking. Unfortunately we couldn't find the pumpkin so it was a fruity pie party for us. And a big party it was. Those pies are hearty! I picked up the stack of 3 and was a bit shocked by how heavy they were.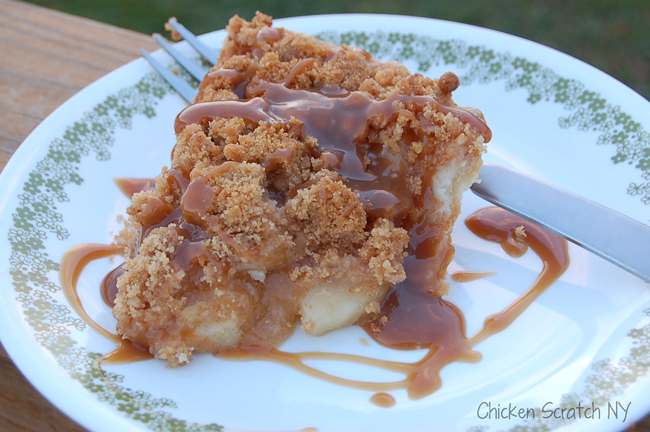 My favorite was the apple (maybe because I fell asleep and my husband made it for me so I awoke to the smell of fresh pie) with the crumble topping and the caramel sauce. I'm ashamed to admit it didn't last more than two days. Sliver by sliver more and more found it's way into my belly and then it was all gone.
The cherry was very good as well, we took it to a party (we somehow lost the sauce so I didn't get to taste it, sad face!) and I don't have any pictures, but it looked just like a cherry pie should. The filling was bright red and had the perfect sweet-tart flavor you expect.
I made the peach pie and took it work where it was polished of pretty quickly. I loved that it had giant chinks of fruit. I love a pie where the fruit really stands out. The peach chunks (and the apple chunks in the apple pie) are big enough that they don't get lost to the sauce but not unmaneagable so it's like trying to eat a whole peach. Am I making sense here? I'm apparently very picky about fruit slice size in pies.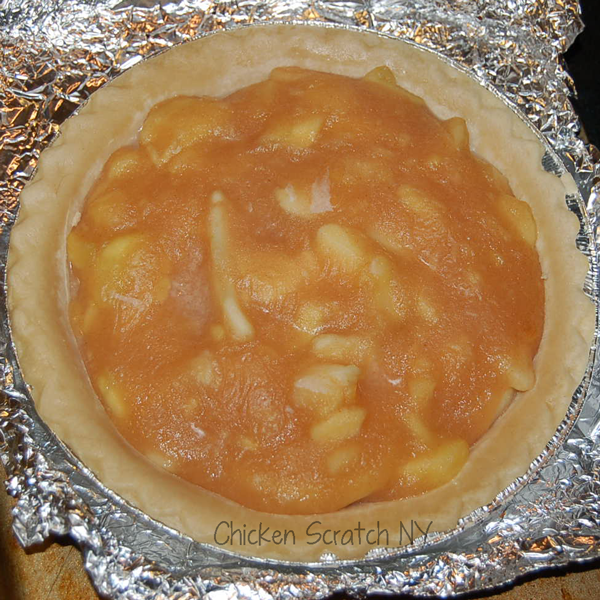 This is what the apple pie looked like before baking. See the giant fruits?
The only thing I didn't care for was the sauce for the peach pie. It was too sweet for me, I thought it tasted a lot like straight confectioners sugar. But my husband enjoyed it so it's all a matter of personal taste.
Now for the fun part (for you)! The folks at Mrs. Smiths have given me a $50 gift card to Williams and Sonoma to give to a lucky reader AND a voucher for a free signature deep dish pie. Want to win? Check out the Rafflecopter entry below:
For more pie info check out the Mrs. Smiths Facebook and Pinterest pages!