Here on the east coast Halloween activities may require scuba gear. So I thought I'd whip up a few more word searches for everyone!
The last Halloween Word Search I made was pretty tough (it took me forever to find the word Werewolf!) so I made an easier one: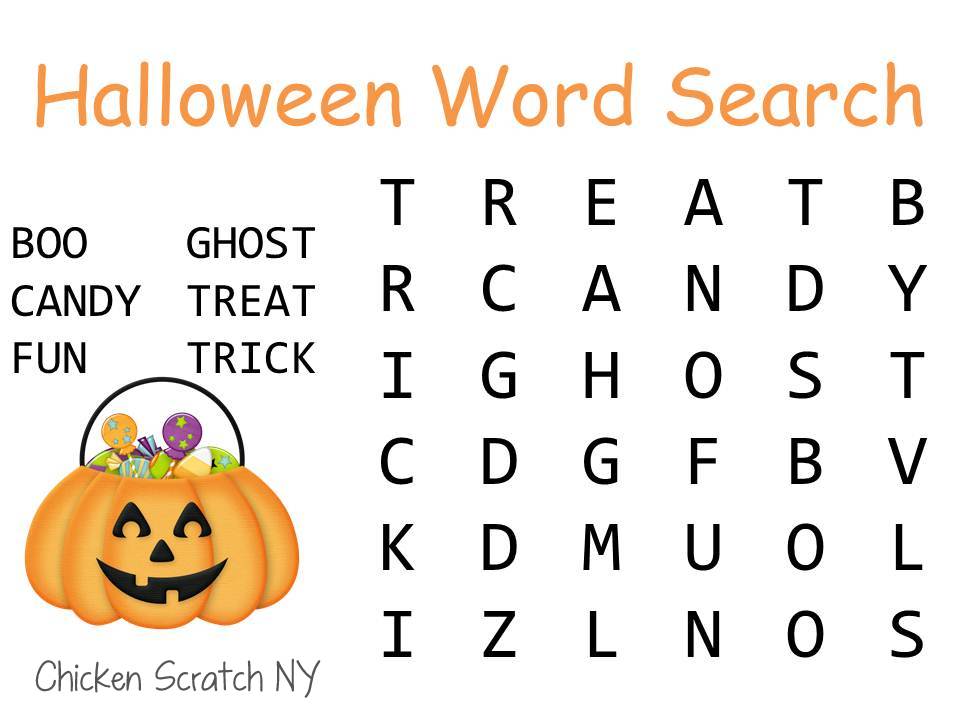 And another hard one: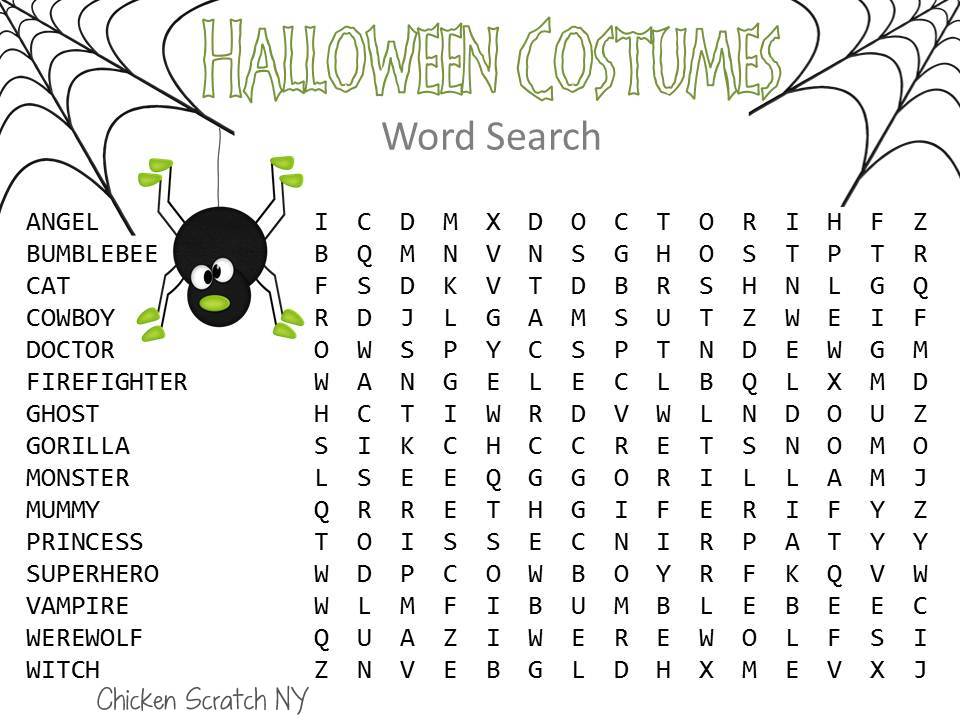 Feel free to download the Easy Halloween Wordfind and the Halloween Costume Wordfind from Google docs [2017: Ever year I get a few emails from people on school networks that can't get to google docs, these file are now hosted here on Chicken Scratch NY] and print as many copies as you like.
The PDFs do not have watermarks and are set to print on regular printer paper.
Please DO NOT sell this file, I make them available for free so everyone can enjoy them!
I'd love some feedback on the word searches! Do you love them? Hate them? Would you like them easier/harder? Would you like a key with all the answers? Any ideas for new ones?