It's time to celebrate everybody! My new sponsor Soapy Layne has generously given me a $50 store credit to pass on to you!
Soapy Layne sells soaps, scrubs, perfumes and more; all made from high quality natural ingredients. The owner, Cassie, is a total sweetheart and send me a care package to help me relax before the wedding.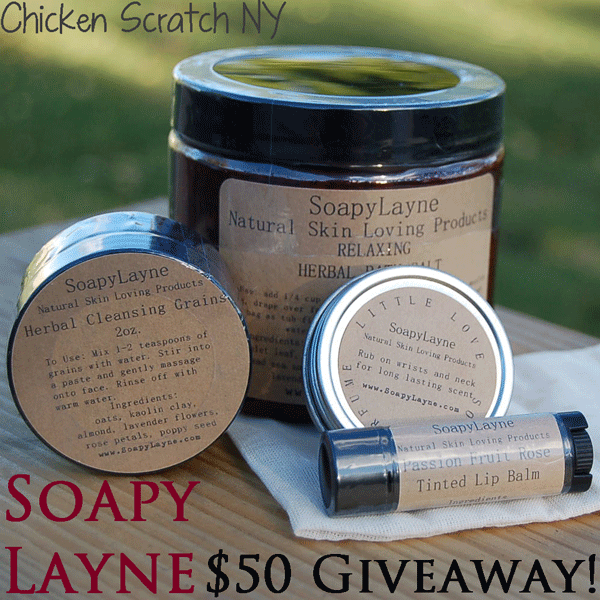 The items in the picture are what Cassie sent me, you get to pick your own stuff! And all of her stuff is very reasonably priced so $50 goes a long way.
She sent me the Relaxing Bath Salts, Herbal Cleansing Grains, Passionfruit Lip Balm and Little Love Solid Perfume. I think my favorite is the solid perfume, which totally surprised me! I'm not a perfume person, I can't wear anything scented to work and chemical scents make Mikes throat close up (kinda makes it hard to say  'I do' when you can't breathe) so I've gotten very used to not wearing anything but I love this! It's all natural so Mike can breathe and it smell pretty, it's subtle too, not overpowering.  And I'll be soaking it up soon (oh the things I do for you guys) with my new bath treats. One more thing, the lip balm is coconut oil based so it melts on and moisturizes like nothing else I've tried (much better than using the whole jar).
Good luck ladies! The winner will be one very lucky duck!