Last Weeks Party didn't happen. But I had a good reason! We had our new bed delivered (a king size!! Whoo! Room for both of us and the dog and the cat!) and I had to finish painting. 
Ok, not quite. I didn't paint the ceiling, the trim or one wall. And I only really finished 2 wall. But one of those 2 wall is the one the bed goes against! That wins some points right?
What you might have missed here:
The features from two weeks ago:
Congrats! You are are top of the pecking order (trust me, it's the best place to be!)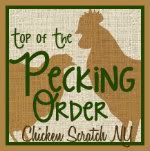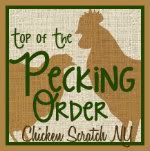 On to the party, here are the rules:
Link up any thing craft, food, garden, farm or photo related.
Please no giveaways or shops
Link up to a single post, not your blog
Pretty please link back with a text link or button!
It doesn't have to be on the post, just have it somewhere on your blog
Check out at least 2 other entries for everything you enter.
It's all about the love!
You don't have to be a follower but I'd love it!
Link up as much as you want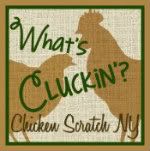 By linking up here you give me permission to use your photos if you're featured on my blog and to have your post added to my feature pin board. Maybe even on my
facebook page
and 
twitter
!