Don't have any seed catalogs? Most companies have PDFs of their catalogs available on the web site! Even more amazing? They are searchable! 
I'll be the first to admit I get a little carried away. It's so easy! Every year I make lists upon lists of what I want to grow. Elaborate garden plans and dreams about dirt hands and delicious home cooked food. 
Then reality sets in. I'm only one person. I work 40 hours a week. I finally have the place for my dream garden, but it's still a far reach (I'll get into that later). This year my focus is on the perennials (asparagus!!!) and long term investments like fruit trees. I love my vegetables but this year they go on the back burner. I'm narrowing it down to the bare necessities in the vegetable garden. 
To keep this from being all about me, let's make it about you too! 
Seed catalogs can be overwhelming and misleading. Maybe misleading is the wrong word, but my gardens never look like those! I'll be sharing some of my favorite tried-and-true varieties along with some sites that I think will be helpful.
Today I'd like to introduce you all to Early Jersey Wakefield
I can't say enough good things about this cabbage! 
It's buttery and sweet, while still being 'cabbage-y'. 
They grow quickly (hence the 'early' part of the name) and stay small. If you want mammoth cabbages this is not the variety for you! I basically neglected them (see a pattern in my gardening?) and I was still rewarded with amazing, yummy cabbage. 
I bought mine from
Baker Creek Heirloom Seeds 
a few years ago. I've been planting out of the same packet for a few years now. Sadly, this was pre-blog and I didn't obsessively photograph everything.  I'm setting up a germination test but hopefully my seed will still be good! Currently the seed is $2 for 300 seeds. 
A quick Google search turns up quite a few other options!
Linked up all over and: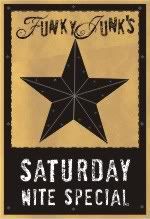 Google+